'Chess worse than gambling & eating pork' – Turkish imam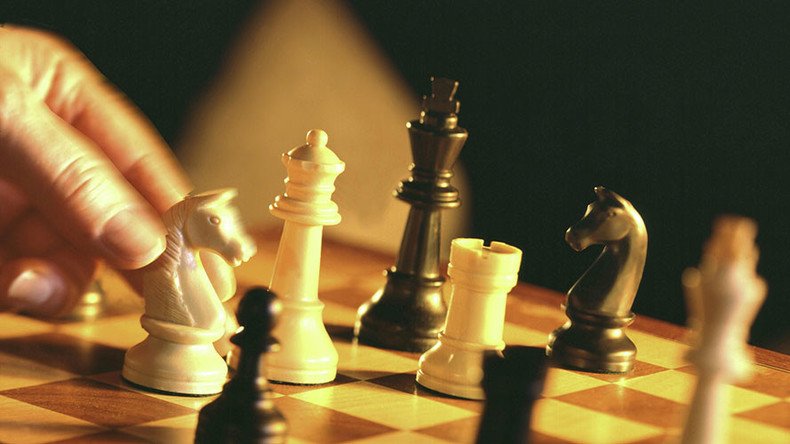 It could be said that this Turkish imam has it in for chess players after the popular televangelist claimed the pastime is more sinful for Muslims than gambling or eating pork.
Ahmet Mahmut Ünlü, who is also known as Cübbeli Ahmet Hoca, is a highly-influential figure in Turkey and referred to chess players as "cursed," claiming that "most people who played chess are liars," according to Hurriyet Daily News.
A religious leader, Cubbeli Ahmet, in Turkey said that playing #chess is like eating pork meat (committing a big sin in Islam).

— hep muhaliftim (@HepMuhaliftim) January 2, 2017
"Playing chess is worse than gambling and eating pork," Ünlü said. "People who play chess are more prone to lying than others. People who play chess may not say the shahada (declaration of Muslim faith) while they are dying."
Famous imam in Turkey: "playing chess is a sin and watching people play chess is like eating pork".

— Aristokrat Ayşe (@lumpendusmani) January 3, 2017
"People who play chess are cursed," he added, offering an alternative of "count[ing] your prayer beads instead of playing games like this."
The Turkish Chess Federation (TSF) said it will take legal action against Ünlü following his comments, branding them "unacceptable."
"Legal proceedings have been launched into the baseless comments and evaluations that affect thousands of our players and families, at a time when we most need the unity, peace and the philosophy of chess," the TSF wrote in a statement.
READ MORE: Turkish imam suspended after 'pieces of cucumber' found in his rectum
It's not the first time a Turkish televangelist has offered bizarre advice on religion. In May 2015, Mücahid Cihad Han brought up the delicate topic of masturbation and said men who carried out the act would have pregnant hands in the afterlife.
You can share this story on social media: