Prankster changes Hollywood sign to read 'Hollyweed' (PHOTOS)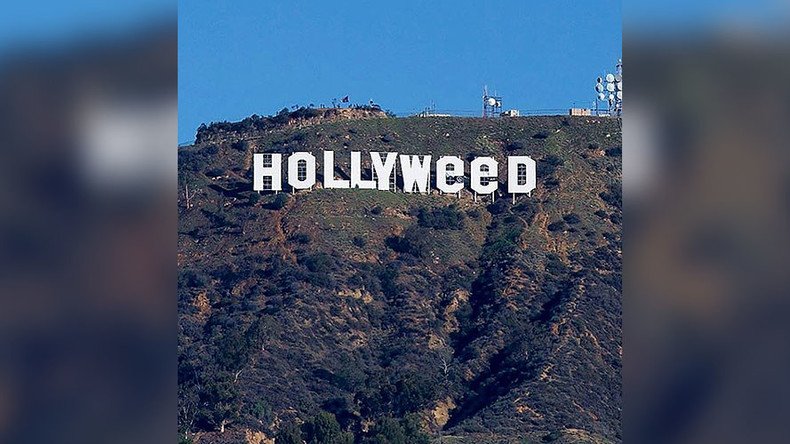 High up on the hills of Hollywood, LA's most famous sign was changed to "Hollyweed" by a prankster on the first day of 2017.
Under the cover of darkness the individual, who was armed with four tarpaulins, was able to climb Mount Lee and alter the iconic sign, according to the Los Angeles Times.
The suspect was recorded on CCTV at 3am climbing the mountain before using ladders attached to the sign to hang the tarpaulins over the "o" letters, replacing them with "e," Sergeant Guy Juneau from the Los Angeles Police Department's Security Service's branch said.
The man was dressed in black "tactical-style gear," and one of his tarpaulins was designed with a peace sign, while the other had a heart.
Twitter users were delighted with the outcome.
In November, the state of California voted to legalize marijuana for recreational use.
READ MORE: States across US, including Florida and California, vote to legalize marijuana
You can share this story on social media: