Mystery mummy: Decomposed body discovered by potential homeowner during property viewing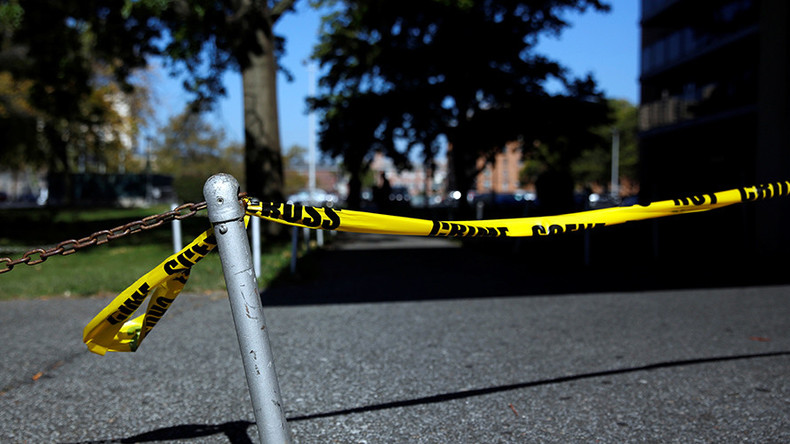 A man viewing a house in Detroit, Michigan saw more than he expected when he stumbled upon a body decomposed to the point of mummification in a car in the property's garage.
Police were called to the house on Thursday afternoon and are now waiting for an anthropologist to carry out an autopsy, according to Reuters.
Authorities said the potential homebuyer ventured into the garage and saw the corpse inside a 1990s model Plymouth sedan.
It remains unknown how long it had been in the vehicle or how the individual died, spokesperson Lloyd Jackson of the Wayne County Medical Examiner's Officer said.
Jackson did, however, confirm that the body "was there for a long period of time."
"It's mummified, so it's probably been over a year, at least," he added.
In the later stages of decomposition, when exposed tissue turns brown, similar to that of tanned leather, carrying out a standard autopsy isn't feasible, and can even make it difficult to know whether the deceased is male or female, the officer said.
The coroners expect to be closer to unraveling the mystery next week after a University of Michigan anthropologist carries out the examination that may yield the person's age and gender.
Authorities added that it's difficult to know if there was foul play involved, as so little is known about the case.
The property was being rented by tenants who told officers that they were unaware of the body because they never used the garage, Detroit police spokesman Dan Donakowsi told Reuters.
READ MORE: Colorful 3,000yo mummy discovered 'in very good condition
You can share this story on social media: