Colorful 3,000yo mummy discovered 'in very good condition'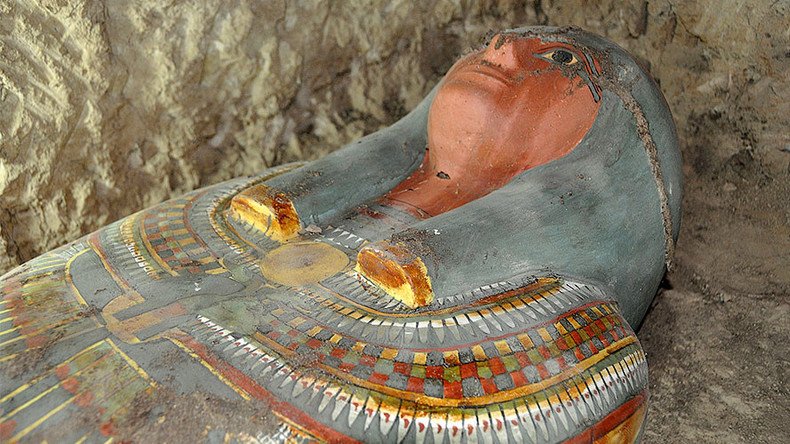 An ancient mummy has been discovered by Spanish archaeologists near the southern Egyptian city of Luxor and it appears that the remains are in "very good condition."
The tomb reportedly dates from between 1075BC and 664BC, according to a statement from Egypt's antiquities ministry.
READ MORE: Extraterrestrial blade: King Tutankhamun's dagger came from outer space
The mummy was found bound with cloth and joined together with plaster in a brightly-colored wooden coffin close to a temple from the time of King Thutmose III, who was the sixth Pharaoh of the 18th Dynasty.
Though the ministry did not confirm to whom the tomb belonged, they said it was most likely that of Amenrenef, a servant of the royal household, AFP reports.
READ MORE: Missing mummies: Hundreds of ancient Egyptian animals remains prove to be empty inside
Myriam Seco Alvarez, head of the archaeological team working on the project, stated that the mummy was covered with a lot of colorful decorations recalling ancient Egypt's sacred symbols including goddesses Isis and Nephtys, along with the four sons of Horus.
The ancient tradition of mummification dates as far back as 4500BC.
The city of Luxor is home to many ancient temples and tombs built by the pharaohs and attracts thousands of tourists every year.
You can share this story on social media: