Swedish court gives green light for controversial wolf hunt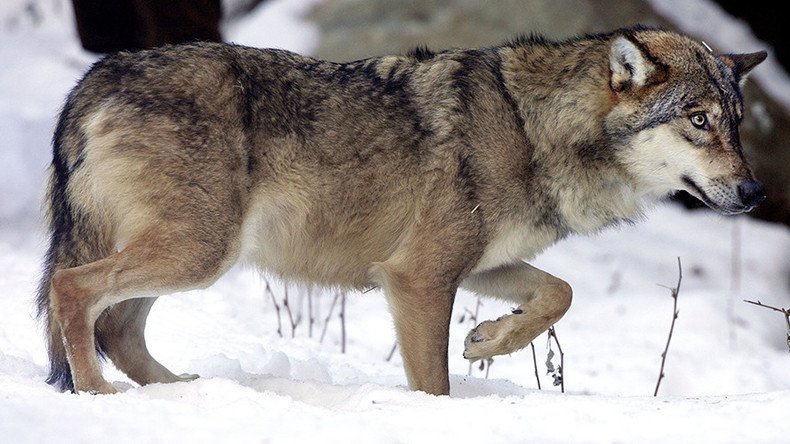 Two dozen wolves will be hunted in Sweden at the beginning of 2017 after permission was given by a court, angering environmentalists. The decision is particularly controversial for Scandinavia as the wolf is a protected species that has been close to extinction.
Approval to hunt a total of 24 wolves across four areas of central Sweden was upheld by the Supreme Administrative Court of Sweden.
The move was condemned by the Swedish Carnivore Association, who called it "disappointing" and "provocative" in a press release.
"It is disappointing and provocative that the government further adapt the legislation on licensed hunting of wolves to hunting organizations' wishes," said Torbjörn Nilsson, Chairman of the Swedish Society for Predators.
The wolf population decreased by around 18 percent in the past year, according to the Swedish Society for Nature Conservation (SSNC), who said, "We regret but respect the decision."
Johanna Sandahl, president of the organization, said that although the ruling is a disappointment, the SSNC has clarified "how protection legislation should be interpreted."
"The decision shows when it is possible to make exceptions and allow licensed hunting, even though the wolf basically is protected," Sandahl said. "Our interpretation of the decision so far, is still the possibility of licensed hunting is very limited."
An estimated 340 wolves currently remain in the country under state protection, and at some point in the 20th century they were believed to be extinct. Since the 1970s, wolves have been protected by the Bern Convention on the Conservation of European Wildlife and Natural Habitats of 1979.
Swedish law permits hunting if wolves are potentially a danger to livestock but the European Commission wants the EU state to outright ban hunting wolves "threatened by both geographical isolation and inbreeding."
In 2016, Norway was also criticized for the country's plans to hunt the majority of its estimated 68 wolves.
READ MORE: Outrage as Norway plans to cull majority of its wolf population
You can share this story on social media: