Italian conductor fired for blowing the whistle on Santa Claus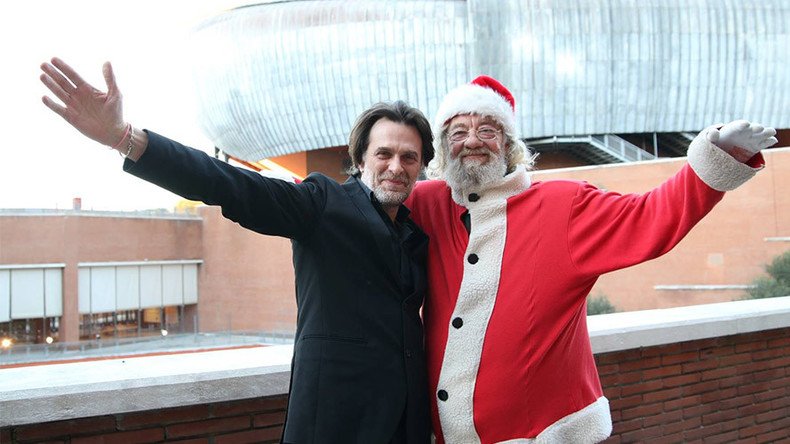 An Italian conductor has been 'Frozen' out from his orchestra after telling an audience of children who failed to applaud his take on the Disney film's soundtrack that "Santa doesn't exist" during a concert in Rome.
Giacomo Loprieno gave the audience a telling off at Rome's Auditorium Parco della Musica on Thursday when he informed the crowd about the reality of Father Christmas.
It's understood Loprieno made the controversial comments at the close of the show before then exiting the stage, with numerous children left in tears as a result, according to ANSA.
READ MORE: Stop lying to your children about Santa, psychologists argue
Following the outburst, Loprieno was replaced with a new conductor, Marco Dallara, according to the organization's Facebook page, which posted a photo of the latest director with a happy-looking santa.
In another photo, Santa Claus was seen amongst the audience prior to the show beginning.
Responses to the sacking have been mixed, with some standing in "solidarity" with Loprieno "for telling the truth," while others branded the now unemployed conductor "shameful," adding that he didn't have "the right to deny their dreams."
You can share this story on social media: