New Year's Eve comet provides blazing start to 2017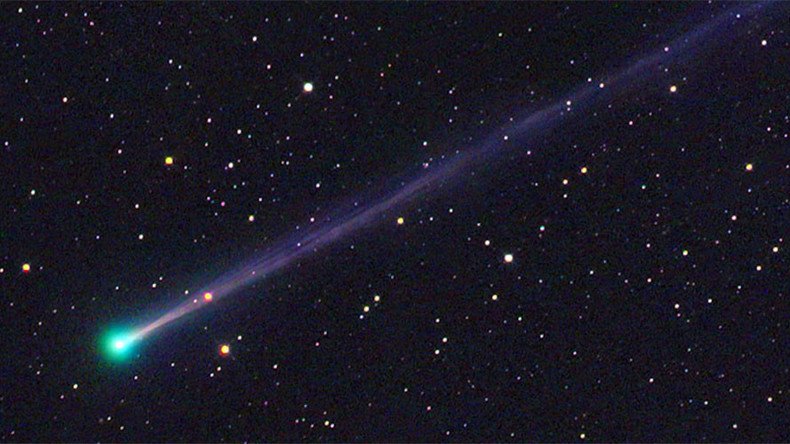 Those dreading New Year's Eve parties may have an excuse to leave early this year, provided friends believe they're a dedicated star gazer. Comet 45P/Honda-Mrkos-Pajdušáková will be flying by just in time to wave goodbye to 2016.
"Say farewell to 2016 in cosmic style by looking up to see the #NewYearsEve #comet on December 31," NASA tweeted earlier this week.
The comet will rendezvous with the night's crescent moon as midnight approaches. Areas with clear skies and away from any late night fireworks will be able to see its blueish green head and fan shaped tail.
Comet 45P/Honda-Mrkos-Pajdušáková has been building in prominence since first appearing in our skies on December 15 and will be more than 7 million miles away from Earth on New Year's Eve, but skygazers should be able to see it through binoculars or a telescope, provided they're not too bleary eyed themselves.
Currently on a return visit, the comet usually passes Earth every five and a quarter years and will be part of what's shaping up to be a good year for stargazers with plenty of sky high action coming our way during 2017.
READ MORE: Don't panic! Comet set for near-Earth flyby next week
You can share this story on social media: