Was 2016 really that bad? The surprisingly good news in 2016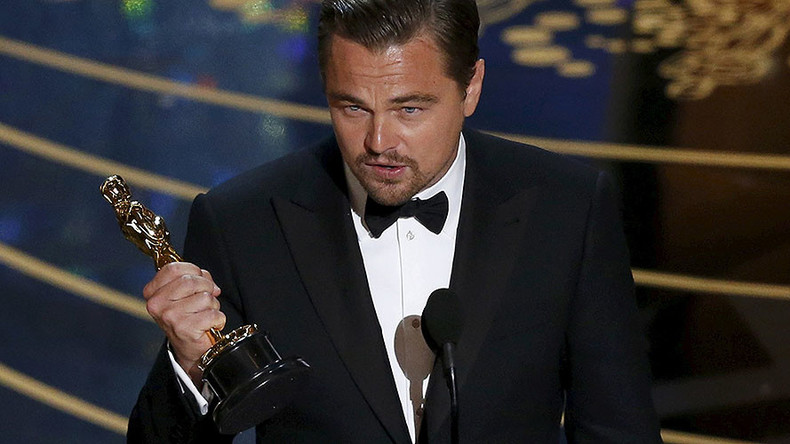 It was the year that brought Bowie's demise, passed Brexit and elected Trump. It even broke Kanye West. For many, 2016 can rot in hell – right? Wrong.
People got political
Yes, it may have been for the wrong reasons but 2016 finally got millions of previously-disinterested voters excited about politics. Spurred on by people such as Bernie Sanders, there's a new generation of voters – and they are angry.
Let's hope 2016 was the beginning of a bright future where the public stays engaged with the democratic process, assuming of course they don't get distracted by the mannequin challenge or Pokémon Go.
Hearts got healthier
Years of warnings finally paid off with results published in November revealing a dramatic decline in coronary heart disease. Over a 30-year period the American Medical Association found that deaths from the disease had decreased by 20 percent. It took 2016 to deliver some good news regarding the leading global cause of death, which kills one in seven people in the US.
Authors of the study found that key to the decline was informing young people that lifestyle choices in their youth can have as much an impact on their health as those they make in their 40s.
If that wasn't enough good news for your life span, 2016 also gave us a successful experiment that could pave the way to reversing blindness and slowing the ageing process.
READ MORE: Genetic engineering 'breakthrough' could slow aging, reverse blindness
Ozone hole starts to heal itself
Prince may have been awesome but did he help repair the hole in the ozone layer? No, he didn't, 2016 did.
Some 30 years after first being spotted, it seems that treacherous hole is starting to heal itself. A decline in the use of atmospheric chlorine from items such as aerosols and refrigerators is key to this success. Well done to all of us for heeding the warning!
The fruits are being reaped from the 1987 Montreal Protocol which banned nations from using chemicals contributing to the hole that was allowing the sun's ultraviolet radiation to pass into our atmosphere unhindered.
READ MORE: Ozone layer 'to heal' by 2050, hole shrank by 4 million sq km in last 15yrs – researchers
"We can now be confident that the things we've done have put the planet on a path to heal," Susan Solomon from MIT said in a statement this year celebrating the first observed signs of healing in the ozone layer.
AIDS takes a beating
2016 brought us closer than ever to finding a cure for AIDS with scientists making huge leaps forward in treatments.
Time will tell if a British man previously infected with HIV has in fact been cured after a new treatment seemingly eradicated the virus from his system. "My last blood test was a couple of weeks ago and there is no detectable virus," the unknown patient said in October, after UK scientists designed a "kick and kill" method to help the man's immune system identify and fight the virus.
If traces of HIV continue to be unidentified in the patient, this could mark the beginning of a path to accessible medicine which cures patients.
READ MORE: British HIV patient on cusp of historic cure
In the US, meanwhile, scientists managed to neutralize 98 percent of HIV isolates tested using an antibody that looks set to assist in future research. In Africa too, a HIV vaccine trial made a welcome return after a seven-year hiatus.
Amazing space achievements
We weren't quite brought to infinity and beyond, but we were certainly brought closer than ever before to distant planets, spoiling us with some of the most detailed pictures ever seen of our cosmic neighbors.
The first images of Jupiter's north pole were shared with us by NASA's Juno spacecraft, revealing storm systems and weather activity unlike any seen elsewhere in the universe.
"It's bluer in color up there than other parts of the planet, and there are a lot of storms. There is no sign of the latitudinal bands or zone and belts that we are used to – this image is hardly recognizable as Jupiter," NASA said in September.
Next door to Jupiter, on Saturn, 2016 saw the Cassini spacecraft dive past the rings of the planet, collecting data on them and providing some of the best images yet of the planet. Cassini will definitely have worse years than 2016, as it's due to send itself on a self-destructive trajectory to the planet's surface in 2017.
NASA even shared a mesmerizing sunset with us this year. Good job!
At RT we teamed up with the International Space Station to deliver Space 360, utilizing 360 camera technology to bring viewers on board the space station alongside astronauts.
Solar powered plane flies around the world
Solar power finally proved it could revolutionize the world when an airplane powered entirely by the sun circumnavigated the globe.
Solar Impulse 2 took four months to complete the 40,000km (25,000 miles) journey. Two pilots, Bertrand Piccard and Andre Borschberg, shared the duties, flying solo on each leg of the journey.
READ MORE: 40,000 km on solar energy: Solar Impulse 2 completes its historic flight in Abu Dhabi
With four engines and wings equipped with 17,000 solar cells, the plane can even fly at night, allowing the pilots to embark on crossings taking up to 70 hours.
Pilot Piccard said their success paves the way for future transport to become fully dependent on solar energy. "There will be passengers very soon in electric airplanes that we will charge on the ground," Piccard said in July.
Leonardo DiCaprio wins an Oscar, finally
Just in case you still don't believe that 2016 was awesome, let us remind you that it was the year which finally acknowledged Leonardo DiCaprio's acting abilities.
READ MORE: Leonardo DiCaprio finally wins Oscar for role in The Revenant
After years of ridicule online for coming ever-so close, the actor finally took home an Oscar for his role in 'The Revenant'.
He even picked up a bonus prize courtesy of his Russian fans when women in Yakutian donated jewelry to help create a silver Oscar statuette replica. The actor took to Instagram to express his delight at receiving the award, using the opportunity to give attention to the climate change challenges facing Yakutia.
YOU made it through
If you're still convinced that all of the above fails to make up for the death of Prince then rejoice, for 2017 is nearly upon us and you made it through the year that you despise so much. Walk away, forget about it and move forward to the future.
Tell us what you think – was 2016 really that bad?
You can share this story on social media: