Leonardo DiCaprio finally wins Oscar for role in The Revenant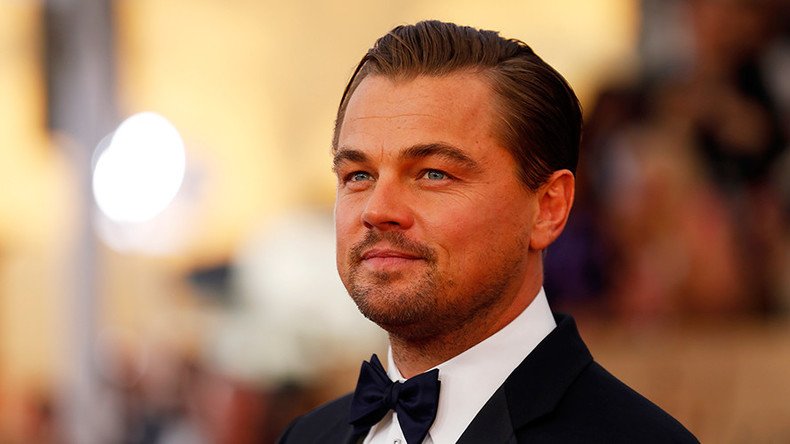 Leonardo DiCaprio has won the Academy Award for Best Actor for his role in The Revenant, finally putting an end to the actor's supposed Oscar curse.
Many had predicted that this film would be the one to finally put DiCaprio over the top in his quest for the golden statue.
The actor left his usual charming, baby-faced character behind to embody the savage Hugh Glass, a grief-stricken widower and father who struggles for survival in the Arctic wilderness in 1823.
DiCaprio has already claimed top honors for the gritty role at the BAFTAs and Golden Globes, but as we know, he hasn't always been as well celebrated when it comes to Oscar night.
Take a look at the four roles that have led Leo down his long 22-year path to Academy Award success:
1994 – What's Eating Gilbert Grape
Unbeknownst to DiCaprio, his first Oscar nomination for Best Supporting Actor at the tender age of 19 would be the beginning of a whole series of Academy Award disappointments for the actor.
Leo's breakout role as the developmentally challenged Arnie Grape wasn't enough against Tommy Lee Jones, who took home the top prize for his role in The Fugitive.
2005 – The Aviator
It was 11 years before Leo got another crack at Oscar success – this time for Best Actor, no less. However it wasn't to be. Jamie Foxx in Ray was enough to dispel any competitor's hopes of nabbing the golden statue that year.
2007 – Blood Diamond
While DiCaprio gave a commendable performance as a white South African mercenary, it was no match for that of Forest Whitaker, who took home the Best Actor award for The Last King of Scotland.
2014 – The Wolf of Wall Street
With this film, critics thought Leo might actually have a shot. Nobody could have played the obnoxious Jordan Belfort better than DiCaprio. Twenty years into his career, with four nominations under his belt, surely he had earned the crown... Nope. That honor went to Matthew McConaughey for Dallas Buyers Club.
(Although McConaughey did have to lose all that weight, while Leo got to swan around on yachts with Margot Robbie, so…)
You can share this story on social media: