'Rousey's career latest death of 2016': Internet disses former champ's UFC defeat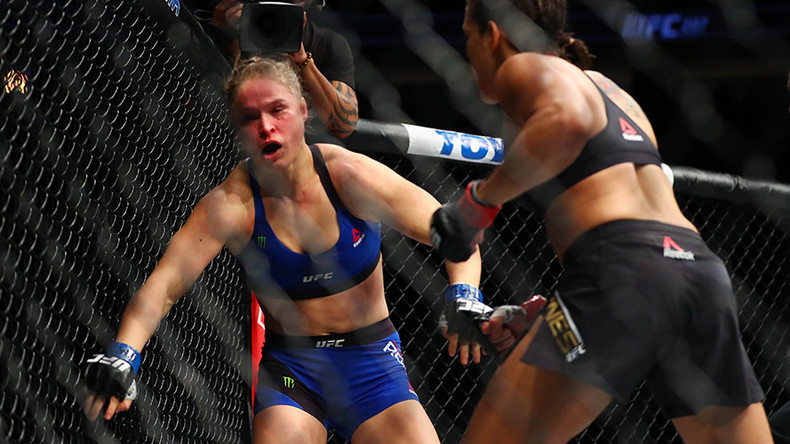 The comeback never came to be as Ronda Rousey miserably failed to make an impact on the sport she had once dominated. After a hiatus of over one year, the former UFC Bantamweight champion lost to Amanda Nunes in just 48 seconds.
Rousey had been absent from UFC since her shock defeat to Holly Holm in November of 2015. Her comeback was much publicized, with Rousey using the hashtag 'FearTheReturn'. Said return didn't last long, however, as a string of blows from Nunes rendered Rousey the latest "victim of 2016."
It wasn't long before Nunes herself began trolling Rousey online, tweeting a picture of her opponent as a crying baby.
Nunes received only a fraction of Rousey's rumored $3-million paycheck for the fight, a sum that some speculated would take the sting out of her defeat.
Rousey has plenty of options if she decides to end her UFC career now, having already appeared in a number of Hollywood films, as well as WWE Wrestlemania in 2015, with rumors rife that the wrestling franchise is keen to sign her up. WWE's Eva Maria even tweeted her "respect" for Rousey after the fight, describing her as "the reason women can fight in the ufc."
Trump, of course, was brought into the mix, with Rousey supporters claiming she may have lost the fight but she "won the electoral vote."