'Provoked' driver runs over German couple kissing on zebra crossing, kills woman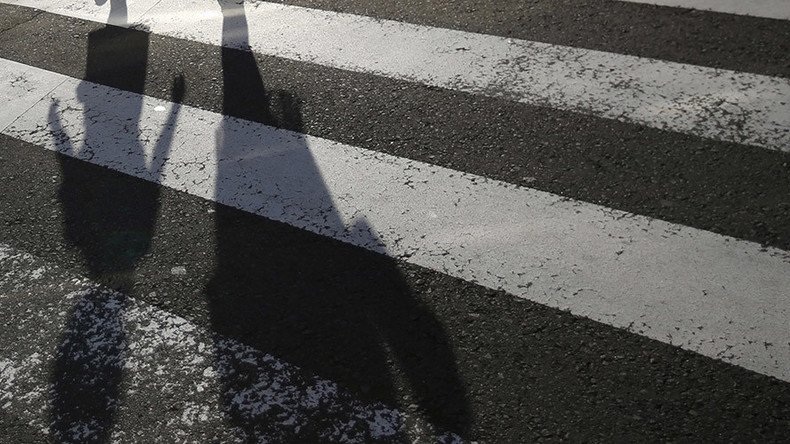 A German driver has been charged with manslaughter more than a year after he knocked down a couple kissing on a zebra crossing in Frankfurt.
The 26-year-old man, who was under the influence of alcohol at the time, became provoked by the couple's actions, mowing them over and killing the woman, according to the Frankfurt Prosecutor's Office.
The man has been charged with one count of manslaughter, one count of bodily harm and dangerous interruption of road traffic, according to Kreisblatt.
The perpetrator allegedly stopped his Mercedes two meters in front of the couple who were kissing at the pedestrian crossing, celebrating a handball match, and honked his horn, according to Bild.
When the pair ignored the traffic and continued their embrace the young man reportedly put his foot on the accelerator, crashing into both of them.
READ MORE: Woman smashed in Royal Marine's teeth after seeing him kiss male commando

The 40-year-old woman, Silke Thielsch, fell under one of the vehicle's front wheels and died of suffocation. The 38-year-old man was lightly injured.
It is alleged the driver continued driving after knocking the couple down, dragging Thielsch along with the car.
The prosecutor noted that the accused must have known that the woman was trapped beneath the vehicle.
The investigation into the crash has been mired with delays. A date for the trial has yet to be set.
You can share this story on social media: