Belarusian copies Van Damme's epic splits on huge haul trucks (VIDEO)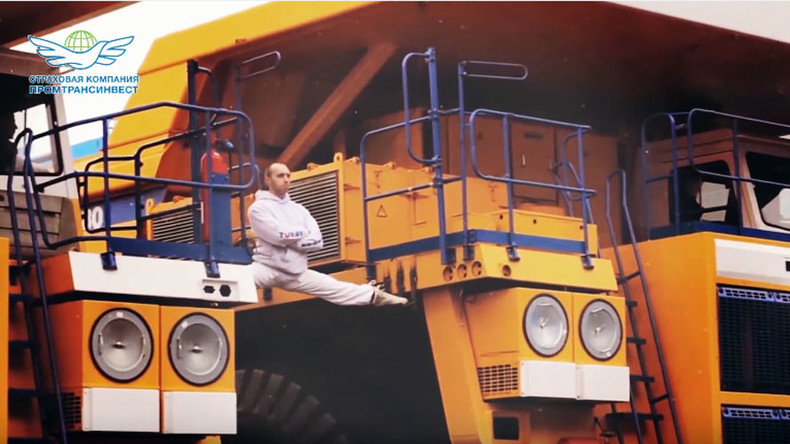 Stuntman Denis Blokhin recreated Jean-Claude Van Damme's epic splits on huge, moving Belarusian-made haul trucks.
In his take on the exploit, award-winning stuntman and huge Jackie Chan fan, Blokhin is standing on two enormous Belaz trucks that are moving forward.
The creators of the video claim that their version was more difficult to perform.
"We have made it more complicated by using two huge haul trucks of 160 and 180 tons."
At the very least, Blokhin was doing his split about twice as high above the ground as 'The Muscles from Brussels', since the Belaz trucks can be over 8 meters tall. When not starring in internet videos, they are used to haul ore and rock from quarries. Most of the time they are not even allowed to drive inside cities.
The video is going viral, and Blokhin isn't the only one accumulating praise. Many comments on YouTube instead focus on how precise the drivers' skills had to be to pull it off.
In the original video, an advertisement for Volvo trucks, Hollywood actor Jean-Claude Van Damme can be seen with a poker face as he does the splits while balancing on rear-view mirrors of two Volvo trucks going backwards.
At first the public thought that the video had been created using computer graphics and special effects, but it was real.
"The stunt is real and is performed in just one take," Anders Vilhelmsson, public relations manager for the Volvo Trucks brand told the Wall Street Journal. "It's a daring stunt, but we had full control. There was never any real danger involved."