'Beyond the realm of reason': 50 cats removed from woman's home
Published time: 24 Dec, 2016 04:29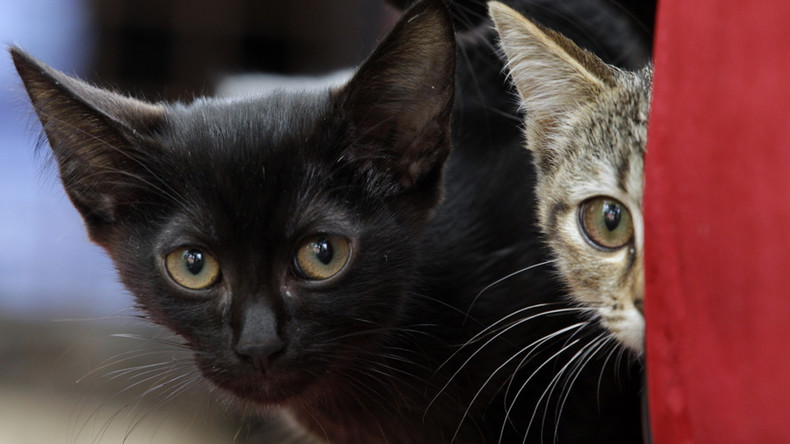 A Wisconsin woman pleaded "no contest" to charges of mistreating animals after over 50 cats, including five that were dead, were removed from her home.
Seventy-eight-year-old Delores Marti of Monroe argued that the discovery of the cats does not reflect her character.
"She acknowledges she had a problem," her attorney Chuck Wellington told reporters, according to WKOW.
When her home was first searched by police, reports claimed Marti had over 90 cats including 42 that were dead. This has since been revised to over 50 with five dead.
"She's lost everything, all because of a love of cats that went way beyond the realm of reason," Wellington added.
Marti was sentenced to 36 months probation in which she will be unable to possess any animals including cats, which she cannot keep for five years.
"What people may think of me as a person ... does not represent me as a person and that is very troubling for me to deal with," Marti said. She has since sold her home and must pay the city of Monroe $10,000 in restitution costs.
The hoarder claims the high number of cats in her possession stemmed from her love for the animal. The Department of Corrections may request she attends counseling.
"Perhaps your love for cats, it gets out of hand and it takes over what our good common sense normally would do," Judge James Beer told Marti.