Drugged driver rampages through Russian airport in bid to dodge police (VIDEO)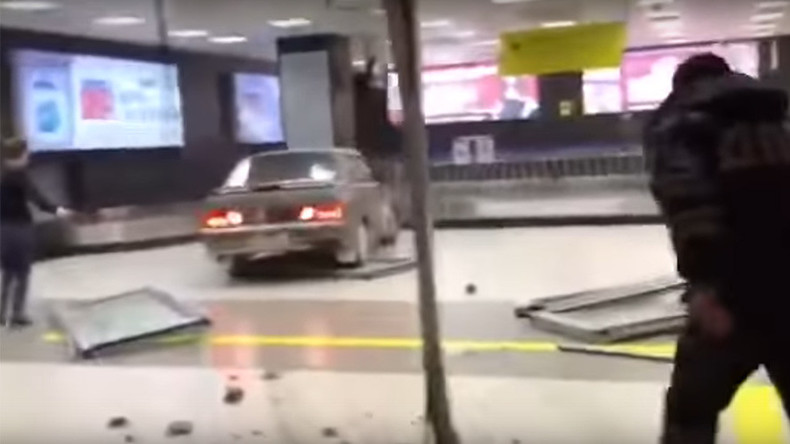 An intoxicated driver crashed through the doors of an airport terminal building during a desperate attempt to shake off police during a high-speed chase in Kazan. The 40-year-old man was eventually apprehended and detained.
Part of the drug-fueled rampage, which happened Wednesday night, and which left a wake of destruction in the regional air hub, was captured on a police officer's dashcam.
The footage shows a Lada Samara slamming through the glass door of the airport terminal in Kazan four times before crashing through.
Once inside the airport terminal, the driver continued to inflict more carnage. The reckless maneuvers caused a water pipe inside the terminal to burst, flooding the building.
After smashing through everything in his path, the rogue racer drove out of the terminal and was finally detained by police. Several officers were injured during the arrest.
Marijuana was found in the car, according to the local police press service, as cited by Interfax.
The driver was identified as former special police force member Ruslan Nurtdinov, 40. He has been detained for 15 days pending investigation.
The damage he caused is estimated at at least 6 million rubles ($100,000), in some 20 criminal counts.
An additional criminal case has been opened into Nurtdinov's endangering of the lives of police officers.
You can share this story on social media: