Santa hat fatwa in Indonesia causes hysteria, sparks debate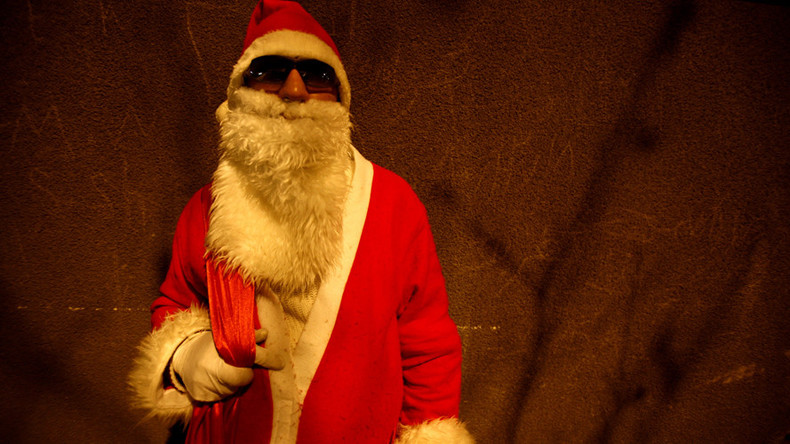 News of a Santa hat fatwa issued by a Muslim council in Indonesia has been met with outrage online. However, the fatwa was issued in response to Muslim employees being forced to wear Santa hats.
The Indonesian Ulema Council published the fatwa on December 14, which says businesses should "guarantee the right of Muslims to practice religion in accordance [with] beliefs, respecting their religious beliefs," and not impose non-Muslim religious attributes on Muslim employees.
The fatwa acknowledges that "some Muslims in the name of tolerance and friendship, use attributes and/or non-Muslim religious symbols" but that some business owners "require their employees, including the Muslims to use the attributes of non-Muslim religions."
The fatwa states that questions had been raised about rules surrounding the wearing of non-Muslim religious attributes, and so "it is considered necessary to issue a fatwa on the legal use of non-Muslim religious attributes to be used as guidelines."
It says the government is obliged to "prevent, monitor and take action" against those who "conduct solicitation, coercion, and pressure on employees or Muslim employees to engage in actions contrary to religious teachings."
The fatwa led to members of the hardline Islam Defenders Front to carry out a "raid on Santa hats" at shopping malls in the port city of Surabaya on Sunday. Police, who escorted the group, have been criticized for enforcing the fatwa.
Surabaya police chief Colonel Muhammad Iqbal said his officers were there to ensure no violence occurred. "Although it is a peaceful action, we keep guard to anticipate undesired things."
Some western media outlets caused outrage by framing the story as a ban on Christmas decorations and Santa hats.
Indonesia Ulema Council chairman Ma'ruf Amin defended the fatwa, explaining it was the result of years of complaints by Muslims who were forced to wear Christmas paraphernalia. "That's why eventually, the council came up with issuing [the fatwa] this year," he said.
He added that it was in line with Indonesia's rule of pluralism, which allows many religions to live together in peace.
The fatwa's recommendations state Muslims should "maintain harmony between religious communities and maintain a harmonious society, nation and state without desecrating religious teachings," and "not to confuse Islam with the faith and worship of other religious beliefs."
The Santa hat fatwa has sparked debate amongst Muslims in Indonesia. Some feel that they should be allowed to wear a Santa hat, arguing that it isn't really about Christianity but consumerism.
You can share this story on social media: