Panda v snowman: Ruthless first round knock-out sends message to champ McGregor (VIDEO)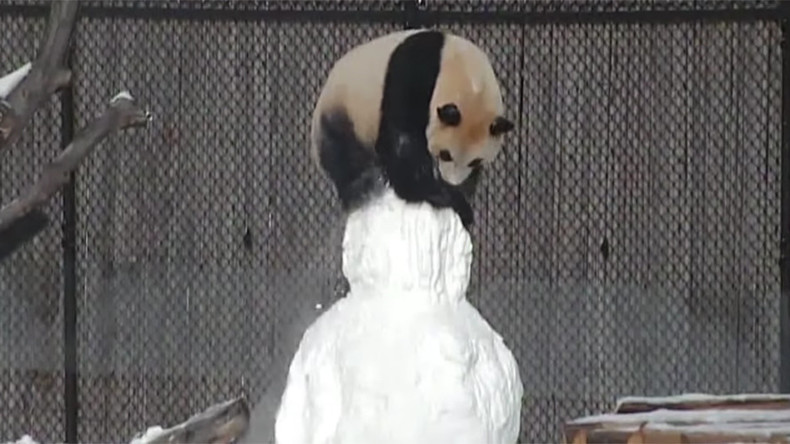 A very unfestive panda has become an internet star after battling a snowman to the death and, in the process, laying down a marker to UFC champion Conor McGregor.
Toronto Zoo gifted it to one of their pandas, Da Mao, in the hope it would help him get over his winter sadness – but instead he destroyed it.
Video of Da Mao ripping off the head of the snowman has proved oddly popular after being posted to the zoo's YouTube account, in what viewers described as the "most cute video about destruction."
He then climbs back on his victim, triumphantly standing atop its decapitated corpse. For a short time at least, before losing his balance.
The giant panda came to Toronto from China in 2013. Staff at the zoo said he was struggling with Canada's cold winters, so offered him the snowman for "enrichment" purposes.
The only thing the snowman enriched, however, was Da Mao's killer instinct and his penchant for brutally decapitating his prey. Even when beating up a snowman he still looks cute.
READ MORE: This panda got very excited after seeing snow for the first time (VIDEO)