This panda got very excited after seeing snow for the first time (VIDEO)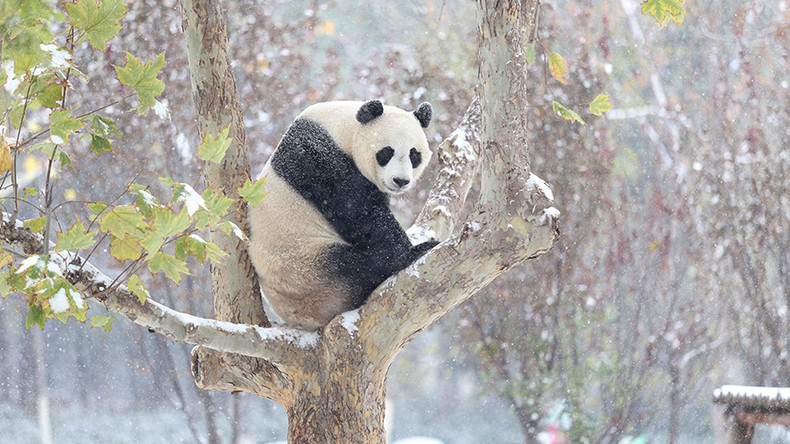 A very happy Chinese panda, who recently relocated to cooler climates, experienced his first heavy snowfall and, much like an excited child, had a lot of fun playing in it.
Youyou was more used to the mild climates of Sichuan Province where he spent nine years before moving to the Yabuli township in Heilongjiang province in China's northeast this summer.
Cameras captured the panda playing in the 5cm of snow and looking in amazement at the fresh white blanket which came courtesy of the first snowfall of the season.
The giant panda is usually quiet and reserved, according to CRI, with the snow bringing out his playful side.
READ MORE: Mischievous baby giant pandas cause chaos inside Chinese breeding base (VIDEO)
Youyou arrived in Heilongjiang from the China Conservation and Research Center of Giant Pandas, where this amount of snow was never a feature.