Delta Airlines defends decision to remove YouTube star Adam Saleh from plane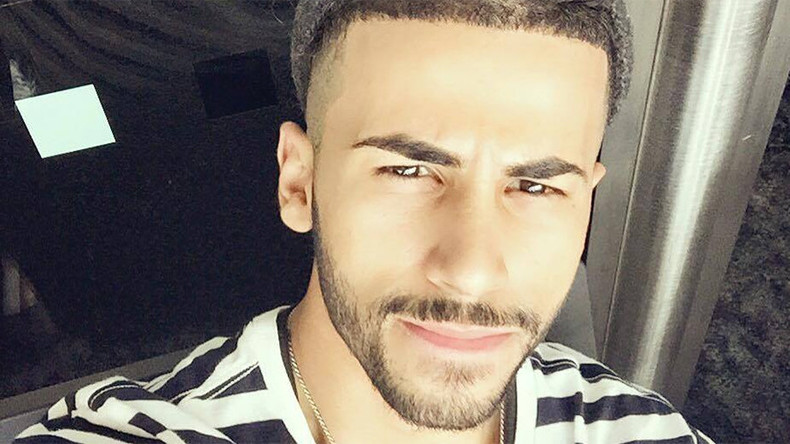 The airline at the center of a debate into the removal of YouTube star Adam Saleh from a plane in London has stood by its actions after the entertainer said he was thrown off for speaking Arabic.
In a statement issued Wednesday, Delta Airlines said, "customers who were removed sought to disrupt the cabin with provocative behaviour, including shouting."
"This type of conduct is not welcome on any Delta flight," the statement continued. "While one, according to media reports, is a known prankster who was video recorded and encouraged by his traveling companion, what is paramount to Delta is the safety and comfort of our passengers and employees. It is clear these individuals sought to violate that priority."
Saleh, who has almost 4 million subscribers across two of his YouTubechannels known for viral prank videos, recorded the moment he was escorted from the plane by security staff on Wednesday, while a number of white passengers waved and shouted "good bye."
"We spoke a different language on the plane and now we're getting kicked out," Saleh said as he panned the camera around the aircraft.
"This is 2016. Delta Airlines is kicking us out because we spoke a different language. You guys are racist. I spoke a word in a different language and you guys feel uncomfortable?" he continued. "I'm about to cry right now seriously because I said a word in a different language and there's six white people against us bearded men?"
After being ejected from the aircraft, Saleh was seen breaking down in the airport as he explained his disbelief at the situation in a video which has been viewed almost 70,000 times.
The YouTube star posted updates on his attempts to reach his family in New York and eventually flew back to the US with a different airline.
We are still stuck at the airport and Delta has not given us any info. They keep telling us to wait. Please spread the word #BoycottDelta

— Adam Saleh (@omgAdamSaleh) December 21, 2016
UPDATE: We're being security checked AGAIN right now.

— Adam Saleh (@omgAdamSaleh) December 21, 2016
UPDATE: were now on another flight with a different airline heading to NYC after being checked for 30 minutes. We land 5:50pm in NYC

— Adam Saleh (@omgAdamSaleh) December 21, 2016
Saleh had been traveling with his colleague Slim Albaher, who was also ejected from the flight. Both men later defended themselves, claiming the incident was not a hoax.
In past instances the duo were forced to admit some of their videos, including a prank from last week where Salah pretended he was being smuggled in a suitcase on a plane from Melbourne to Sydney, were staged.
Saleh, who has previously described himself as a "professional idiot," was criticized for the video by Tigerair, the company on which he was supposedly playing a trick.
Melbourne Airport described it as a "publicity stunt", adding that such a move "promotes behaviours that are dangerous and life threatening."
In a new video uploaded later on Wednesday, the duo each released their version of events, explaining the incident in detail.
Albaher said the pair were "still extremely shocked about what happened."
In a previous statement, the airline said a "full review" is being conducted after "discomfort" was expressed by more than 20 customers.
READ MORE: Muslim man ordered to leave plane for making attendant 'uncomfortable'
"Two customers were removed from this flight and later rebooked after a disturbance in the cabin resulted in more than 20 customers expressing their discomfort," the airline said. "We're conducting a full review to understand what transpired. We are taking allegations of discrimination very seriously; our culture requires treating others with respect."
The hashtag "boycottdelta" began trending on Twitter as a result with numerous social media users expressing their outrage, while others highlighted how it's not the first time Muslims have been thrown off a Delta flight.
In August, a Muslim couple was also thrown off a Delta plane for "sweating" and saying the word "Allah" before the aircraft was due to fly back to Cincinnati from Paris.