Homeless seize former Irish gov't building as emergency shelter (PHOTOS, VIDEOS)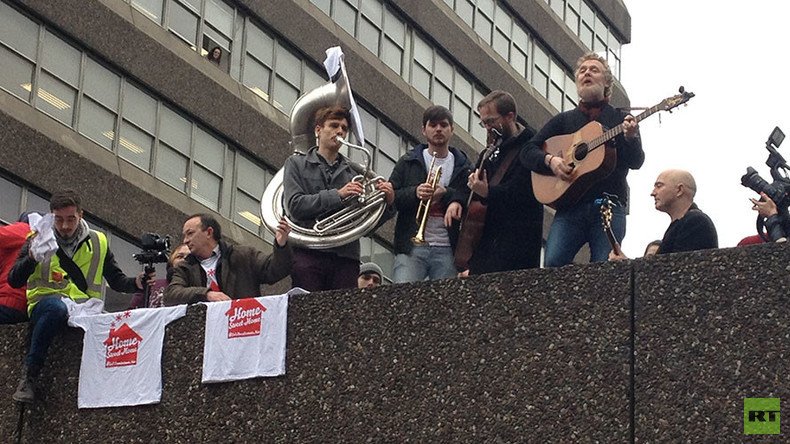 A former government building due to be demolished in Dublin, Ireland has been taken over by a group of homeless people and activists to provide emergency shelter to the city's growing homeless population.
The 10-story building was opened to the homeless on Friday after activists broke into the unoccupied property, which has gone into receivership. It is now at full capacity with 35 residents inhabiting it, according to Home Sweet Home campaign organizers.
The campaign is backed by a number of Irish celebrities, including Oscar-nominated actress Saoirse Ronan, director Jim Sheridan and musicians Glen Hansard and Hozier.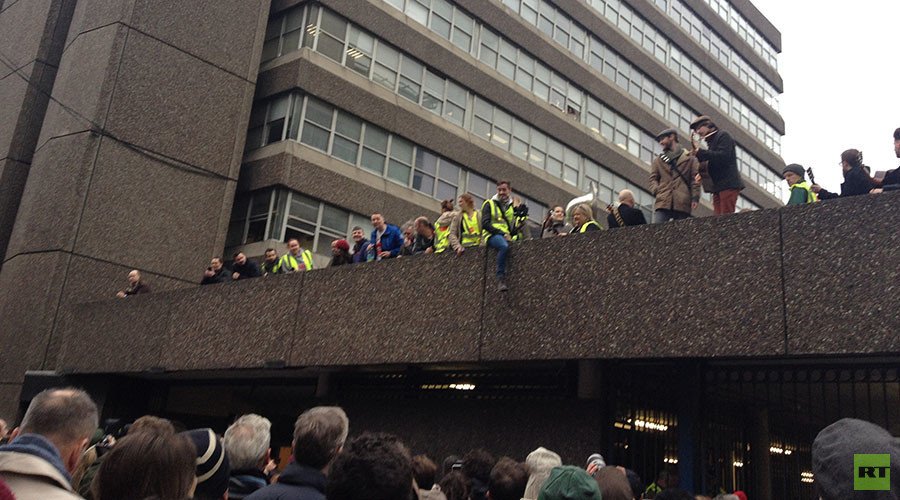 Hundreds of people gathered outside the building on Tuesday for a special musical performance highlighting the homeless crisis. Organizers told the crowd the campaign was about "people power".
Meanwhile, the property's receivers, Mazars, appointed by 'bad bank' the National Assets Management Agency (NAMA), sought injunctions at the High Court to order those in the building to vacate it. The property is listed on NAMA's commercial portfolio after its owners' loans of around €340 million ($353mn) were transferred to the agency.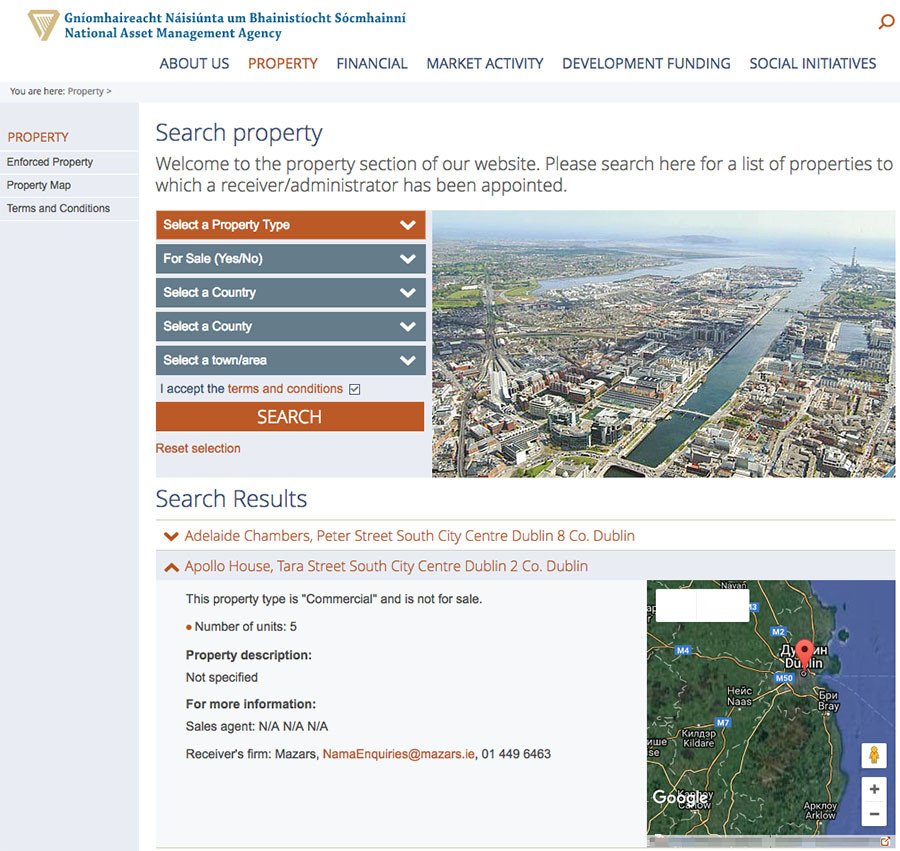 Receivers of Apollo House have gone to the High Court looking for injunctions against "persons unknown" occupying the building @rtenews

— Orla O'Donnell (@Orlaodo) December 20, 2016
Receivers' lawyers say Dublin City Council has said there are sufficient beds available for number of people currently homeless in the city.

— Orla O'Donnell (@Orlaodo) December 20, 2016
Citing health and safety concerns, the receivers have called on the group "to immediately end the current occupation in the best interests of those who are staying there".
"This illegal occupation of Apollo House has resulted in the loss of fire insurance cover for the building which poses an immediate and significant risk to the occupants and to neighboring property and occupiers. As the Receivers to Apollo House we cannot responsibly allow this situation to remain," the statement read, according to The Journal.
The case will appear before the High Court again Wednesday.
Mazars have also secured planning permission from Dublin City Council to demolish Apollo House and build a new office block on the site.
Addressing criticism of the campaign, Academy Award-nominated director Jim Sheridan said that the activists were trying to draw attention to the ongoing homeless crisis. "We want to start a debate not a war, we're not irrational," he told RT.com
Musician Glen Hansard said, "We've got people without houses and houses without people, what's going on?"
"This is an intervention on behalf of all people."
Homeless figures in Dublin have increased by 40 percent over the last year with the 'official' figure standing at 6,525, according to homeless charity Focus Ireland. This is in spite of government and EU officials' assertions that Ireland has experienced a remarkable economic recovery. In February, the EU's economics chief described Ireland's economic performance as "brilliant and balanced".
Ireland's Housing Minister Simon Coveney condemned the takeover of the building while representatives from Dublin City Council have said there are sufficient beds to cater for current homeless numbers.
The campaign has received an overwhelming show of support from the general public, raising more than €114,000 ($118,500) in five days through a GoFundMe page.
You can share this story on social media: