A load of Sith? Jedi order not real religion, UK charity commission finds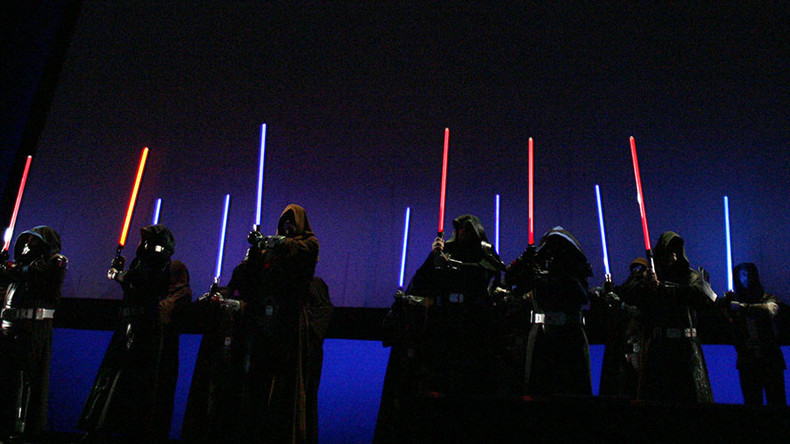 A church for Jedi worshippers has been denied official religion status by the Charity Commission for England and Wales, which stated "Jediism" and "the Force" do not meet the legal definitions of a belief system.
Last March, The Temple of the Jedi Order (TOTJO) applied to the Charity Commission for England and Wales to become a recognized charitable organization, in an effort to "advance the religion of Jediism, for the public benefit worldwide."
However, a UK charity regulator has, like the Death Star planet destroyer, obliterated those plans by concluding that the Order is "not a religion and does not promote moral or ethical improvement".
Taking inspiration from the group of Jedi masters battling evil in George Lucas' Star Wars space yarn, members of TOTJO live according to 16 teachings and a Jedi creed adopted from the Prayer of St Francis of Assisi.
Rather than wielding lightsabers or supernatural powers, the quasi-international religion follows the moral codes of the fictional space warriors, with an online Jedi forum making a point that members do not "worship George Lucas or Star Wars".
The TOTJO forum insists that its followers, ministers and leaders embrace Jediism as a "real living, breathing religion".
"Jediism is a religion based on the observance of the Force, a ubiquitous and metaphysical power that a Jedi believes to be fundamental nature of the universe," it states.
Highlighting the reasons for its Jedi rejection, the UK commission stated that it was "not satisfied that TOTJO is established for exclusively charitable purposes."
It noted that the Jedi Doctrine incorporated beliefs from a variety of world religions, adding that the "commission does not consider that the aggregate amounts to a sufficiently cogent and distinct religion."
A decision by New Zealand's equivalent authority was also taken into account, which in September 2015 noted: "Jediism is not sufficiently structured, cogent or serious to advance religion; nor to advance moral or spiritual improvement in a charitable manner."
The Jediism movement has attracted great media attention down the years, thanks to people recording their religion as Jedi in official census documents across the world.
In 2001, approximately 70,000 people identified themselves as members of the Jedi order in an Australian census, according to the Sydney Morning Herald.
And as - I think- still the only Jedi in Parliament...
...May the 4th be with you.

— Jamie Reed (@jreedmp) May 4, 2016
Then in 2005, UK Labour MP Jamie Reed declared himself to be the first Jedi member of parliament. According to The Telegraph, almost 200,000 people preferred to be labeled a Jedi Knight in the UK 2011 census.