Jesus, Mary and dildos! Spanish sex shop threatened over erotic nativity display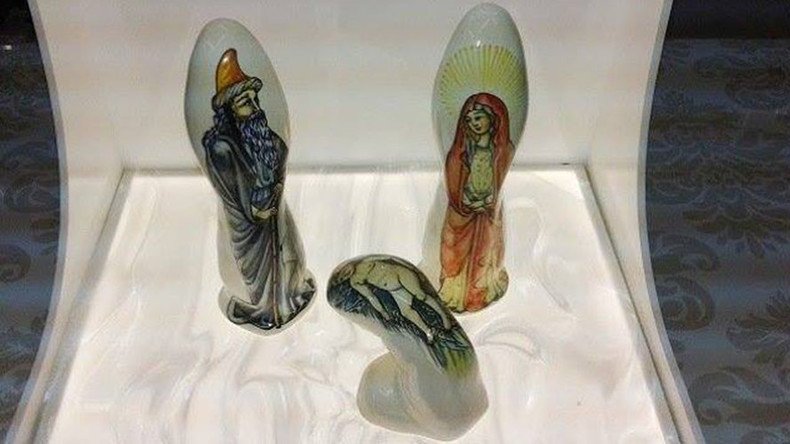 Violent threats have been made against a Spanish sex shop over its decision to display a Christmas nativity scene made up of dildos in the window.
Non Sit Peccatum say that for three years ceramic dildos depicting Jesus, the Virgin Mary and Joseph have been put in the erotic store's window to great interest from local media.
However, this year the sex shop – located outside of the Spanish city of Toledo – is reporting an altogether more sinister response to the peculiar "Bethlehem" sex toys.
READ MORE: Sex robot cafe aims to offer Londoners fellatio with their morning coffee
A statement posted on the Non Sit Peccatum Facebook page claims people working at the sex shop have been the target of "verbal aggression" and the premises have been vandalized by "people related to religious groups" in recent weeks.
One letter sent to the shop's owner, Hector Valdivielso, asks if he thinks it is amusing to "make to make fun of the beliefs of millions of people" and threatens violence.
In an effort to gauge people's thoughts, Non Sit Peccatum temporarily removed the items and put the naughty window dressing to a public vote whilst explaining that "at no time" did they mean to offend anyone.
READ MORE: 'Smart sex toys' company to settle lawsuit over gathering customer's data

According to the shop's Facebook, people have polled overwhelming in favor of the three Christmas dildos returning to the shop front by a vote of 78.5 percent to 21.5 percent.
You can share this story on social media: