'Anonymouse' opens miniature restaurant for rodents in Sweden (IMAGES)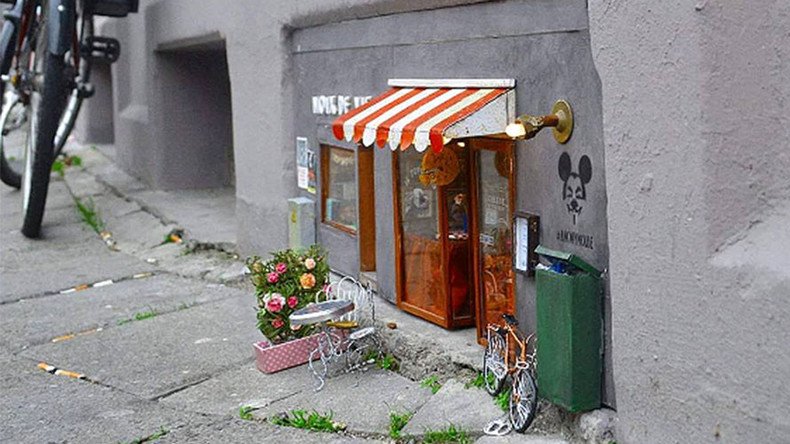 An art group named 'Anonymouse' has opened a new chain of miniature restaurants designed to specifically cater for mice in Sweden.
The quaint 70cm x 30cm (about 25×12 inch) stores, located in the Swedish city of Malmo, offer everything a modern-day mouse would need, including a wide selection of nuts and cheeses, to notices about upcoming mouse events.
While the mice are surely thrilled with the giant step in rodent evolution, it's the exquisite attention to detail that has humans coming back for more.
READ MORE: Injecting old mice with blood of teenage humans reverses ageing – study
The street art creations have become something of a Banksy for rodents; the anonymous 'Anonymouse MMX' crew behind the installations has yet to reveal itself.
"It's just too darn charming to imagine a world ... [in which] mice live parallel to us, but just slightly out of sight," said a representative for the art group – which has no affiliation to the Anonymouse.org website – to the HuffPost
You can share this story on social media: