Moment of terrifying Istanbul explosion caught on camera (VIDEOS)
Published time: 10 Dec, 2016 23:01
Edited time: 11 Dec, 2016 05:04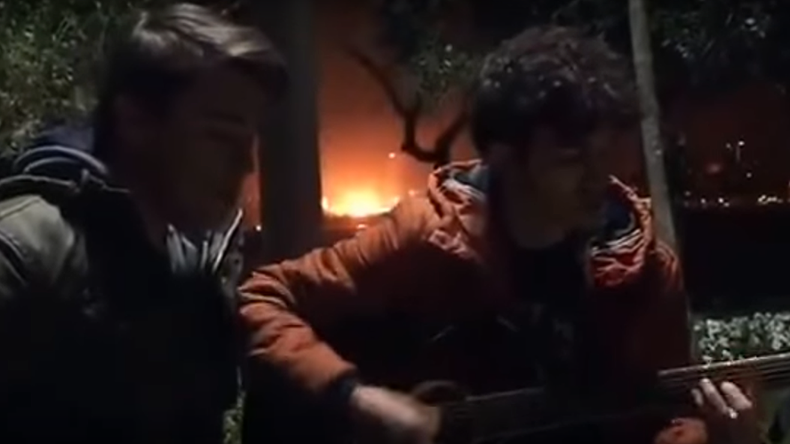 The blasts that killed at least 29 people and injured several dozens more in central Istanbul were inadvertently captured on camera.
The horrifying moment was inadvertently captured as Turkish men sang with guitars.
At first the musicians, unaware of the destruction behind them, continue singing until the person behind the camera brings the blast to their attention. Soon after, loud explosions ring through the air and the men instinctively run for cover.
READ MORE: 20 injured in suspected car bomb blast near Besiktas stadium in Istanbul (VIDEOS, PHOTOS)
According to Turkey's Interior Minister, Suleyman Soylu, two separate explosions – at least one of which he believes to be a suicide bomb – erupted, one outside Besiktas stadium and one near Macka Park, both in central Istanbul at around 10:30pm local time.
The explosion was also caught by CCTV and television cameras during a post-match live broadcast from the Besiktas Vodafone Arena.
Fans had already dispersed from the stadium when the blast erupted, one hour after a match between two of Turkey's top teams, Besiktas and Bursaspor, had ended.
A local recorded the ear-shattering second explosion which appeared to be followed by loud and continuous gunfire.