Rare 42ft whale shark carcass washes up on Indian beach (PHOTOS)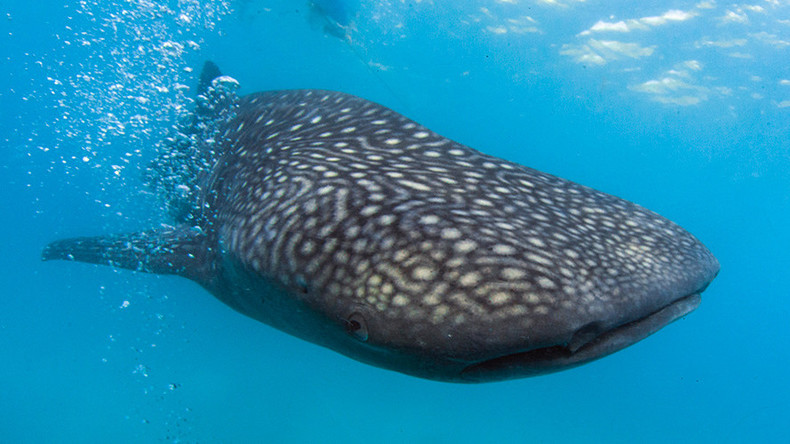 A 42ft-long (13 meter) whale shark carcass was found on an Indian beach, much to the bemusement of the locals of Baidhara Pentha in the Puri district of Odisha.
The whale shark, a Rhincodon typus measuring almost 9 meters in width, was discovered on the beach on Sunday, with photos of the large fish highlighting its vast size.
"Some fishermen informed us of the whale's body on the beach," Satapada Forest ranger Achyutananda Das explained. "Upon reaching, we found several injury marks on it. We immediately cordoned off the body to prevent stray dogs and vultures from coming near it."
"It's a rare whale shark mostly seen in the Pacific Ocean. The cause of death can be ascertained after the post-mortem examination," Das said.
Whale sharks are the largest fish in the world and were listed as an endangered species in August. Whale shark numbers have diminished by more than 50 percent over the last 75 years as a result of fishing, collisions with boats, and entrapment in fishing gear.
Forest officials removed the corpse using a crane, with an autopsy due to be carried out to determine the cause of death. It's possible that the whale died 10-15 days before being washed ashore.
In February this year, a 38ft-wide whale was washed up nearby in Puri, at the mouth of the Mangala river in Puri.