Explore the splendor of the Bolshoi Theater in stunning RT 360 video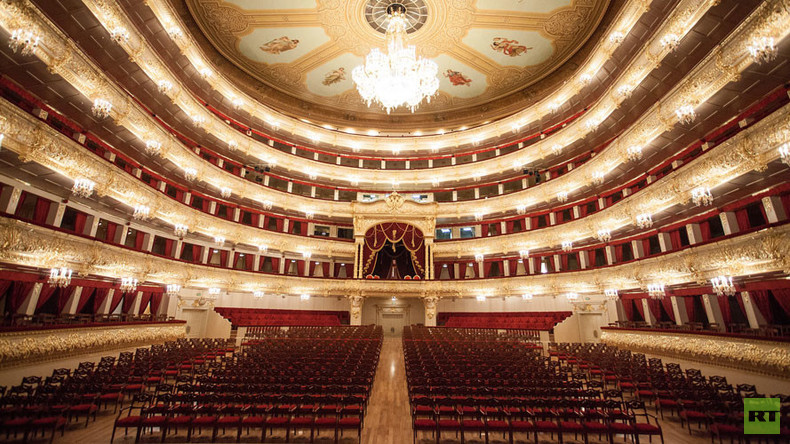 With the holiday season approaching, scoring tickets to Russia's famous Bolshoi Theater is becoming less and less realistic. Luckily, RT is here to help, and has shot unique interactive 360 footage that allows internet users worldwide to see what goes on inside the fabled venue.
The video takes the viewer through the restored building's interior, parts of which would normally be off limits to visitors.
Experience the view from the royal box, situated in the center of the auditorium, directly opposite the stage – and the best spot in the hall for sound quality.
The whole theater was originally built like an enormous musical instrument, using wood and papier-mâché to allow for better resonance.
The cameras captured what the stage settings look like and the fascinating technical wizardry on the ceiling of the stage.
READ MORE: Which of these are megastar ballet dancers from Russia? (QUIZ)
Glimpse behind the scenes and look at how the dancers practice in one of the rooms with tilted flooring to replicate the famous slope of the Bolshoi stage.
"Today modern technology like VR for instance is storming our lives. This first panoramic video of the Bolshoi Theater shot by RT only proves it. Thanks to this project, anyone can visit the unique historical building without leaving home," said the theater's general director, Vladimir Urin.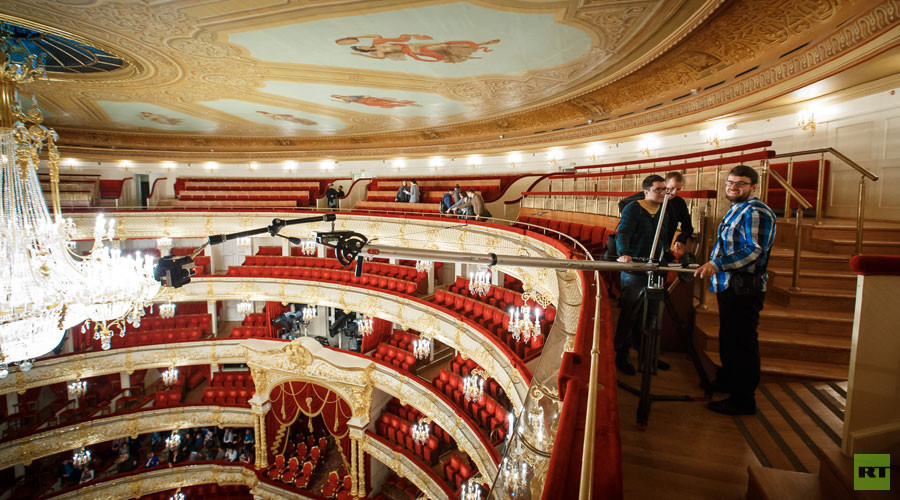 Technically it was a challenge: the crew used a drone with six cameras together with a complicated network of ropes that would allow the cameras to move.
READ MORE:7 of the world's greatest ballet & opera stars who graced Bolshoi stage over 240 fabulous years

The video is available on YouTube, Facebook and through the RT360 App, and is best experienced with a VR headset.