Department store pulls festive ad following racist abuse of dark-skinned child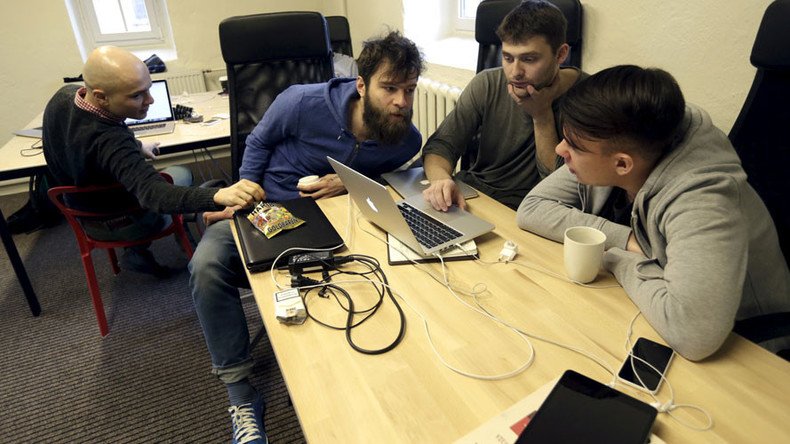 Swedish department store Åhléns has pulled an ad featuring a dark-skinned child of a non-specific gender after the image, used to promote Lucia costumes for the Catholic feast of Saint Lucy's Day, became a target for racist abuse online.
Social media users made sexist and racist comments about the picture, but were soon met with comments promoting diversity and tolerance.
A Catholic woman who was martyred in Syracuse in 304 AD, Lucia is usually depicted as a stereotypical blonde Swedish girl, so the decision to feature a dark-skinned model irked some. The Åhléns ad was posted to promote Lucia costumes for the Lucia Day parade which takes place on December 13.
"Lucia is a medieval Scandinavian tradition and not Sicilian," a Facebook user said. "Lucia is a girl and is blonde and blue eyed."
Another commenter believed the ad was a "deliberate provocation" for free publicity and "an attack on our Swedish traditions and values."
"How can some see this as an attack on 'Swedish traditions and values'?!" a man replied. "Our traditions do not belong to a small group of racists, they belong to all the Swedes (old and new) – Lucia is a really nice tradition and everyone is welcome to celebrate!"
"Lucia's foreign, Italian... where do people get the idea she would have a Nordic appearance?" one Facebook user asked. "Why do people even bother to care?! A little sweet child, in an advertisement for a department store, what's the problem? It's not particularly unusual, they happen to have a luciakrona on their head, so what??"
"You at Åléns are anti-Swedish," another commenter said. "You are provocative and you are against Swedish culture. You are advocating the death of Swedish culture and complain about the folks who don't like it."
#JagÄrHär, which translates to "I am here," was used to counter the negative comments. The hashtag was created earlier this year by Mina Dennert to fight against hate online.
"It was only hate when we got to it," Dennert told the Local. "This is about racism, this is about sexism, this is about hating people."
The 200 or so negative comments about the ad were soon buried in around 50,000 comments, reactions and shares on Facebook.
"A child who, like all the others want to celebrate Lucia, what does it matter where you come from, what skin color you have, what sex?" one said.
"What a wonderful, sweet Lucia!" one commenter said. "The idea that, in fact, there are adults who sit and spew a bunch of racist words over this incredibly sweet Lucia disgust me something huge. It is you who is the problem in our society," said another.
"If you check your family background, you will find that almost all who call themselves Swedish have immigrants in their genes," a commenter pointed out.
The store responded to the controversy. "We are proud of our Luciabild and with that, we want to stand up for that all children should be and express themselves just as they want. A little guy can be Lucia, as well as a little girl may be Carol singer. All our advertising assume our values of diversity, equality and sustainability and should be inclusive."
"A big thank you for all the loving comments coming out and celebrating our lovely Lucia. It shows that there are many of us who want to stand up for important values of inclusion and transparency," it added. "According to our own policy, we do not accept comments that are derogatory about people with a different ethnic background or religion on our Facebook page, these will be deleted."
Despite the many supportive comments, Åhléns removed the ad at the request of the boy's parents on Monday.
"We have today decided to take away the Lucia image from our own channels," the store announced on Facebook. "Comment on the image has been massive in recent days, and the image has spread and continued to spread on forums with values Åhléns does not agree with. The decision was taken out of consideration for the boy and the family first and foremost."
"We are unbelievably proud of our Lucia picture which stands for every child's right to be and express themselves exactly how they want to – as a Lucia, an Epiphany singer, or a gingerbread person, regardless of sex, hair length, colour or background," it added.
You can share this story on social media: