Driver in critical condition after crashing at 116 mph during Facebook Live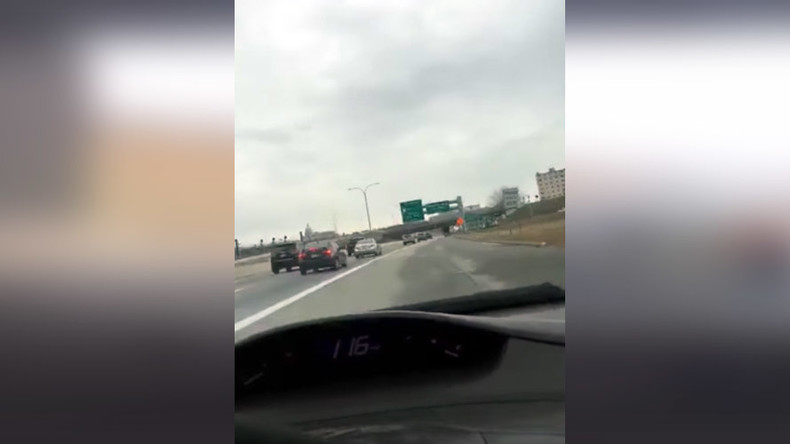 A driver who filmed himself speeding on Facebook Live is in a critical condition after the livestream ended with his car smashing into a garbage truck.
Police say the 20-year-old Rhode Island man was driving at more than 100 miles per hour and was seriously injured in the accident, as reported by CBS Boston.
Onasi Olio-Rojas, of Pawtucket, Providence hit the back of the truck as it got on the highway on US Route 6 and went on to cross three lanes before striking a concrete barrier.
The live streaming footage of the incident shows Olio-Rojas driving his Honda Civic erratically at 116 miles an hour (186 kilometers per hour).
It also shows Olio-Rojas gesturing directly to the camera while a rap song plays.
Olio-Rojas had to be rescued from the trapped car by emergency crews. He was taken to Rhode Island Hospital. Nobody else was injured in the incident.
Police say Olio-Rojas had a suspended license at the time of the crash, according to ABC6 News. The investigation is ongoing and the possibility of charges being pressed has not being ruled out.
READ MORE: Base jumper live streams fatal skydive in Swiss Alps on Facebook