Base jumper live streams fatal skydive in Swiss Alps on Facebook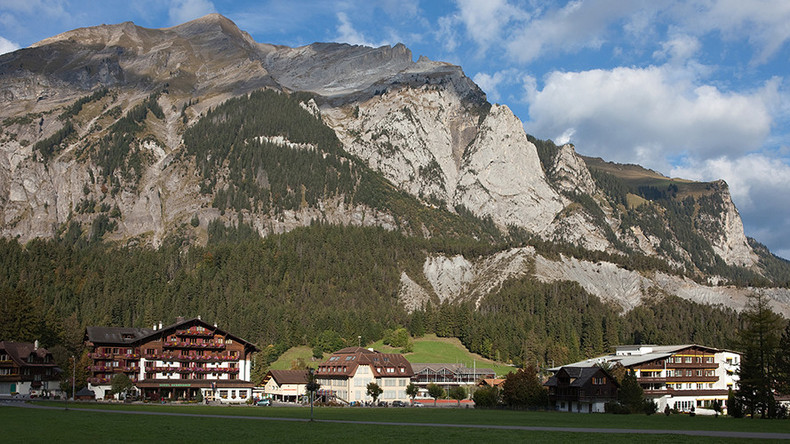 An Italian base jumper live streamed his own death on Facebook after his skydive in the Swiss Alps ended in tragedy.
Armin Schmieder began live streaming as he prepared for his jump from a mountain top in Kandersteg in west Switzerland on Friday.
The nine minute video begins with the 28-year-old zipping up his red and black wingsuit and chatting briefly. "Today you fly with me," he says before he then pockets his phone.
At this point, the screen darkens and Schmieder jumps. Shortly after, however, a shout is heard as Schmieder crashes to his death.
Eerily, all that can be heard at this stage is the sound of cowbells, which are thought to be emanating from a nearby farm.
His friends watching the tragic events unfold live were horrified at what they were watching with some commenters asking him to "write or say something," according to local newspaper The Zurich Daily Blick.
It's understood police were alerted to the incident shortly after, later confirming they had found a body near Kandersteg. It's not yet known whether a wingsuit malfunction or an error on Schmieder's behalf caused his untimely death.
Schmieder, who had one child, was an experienced skydiver but had only being using the wingsuit for the last year.
The video of the incident has since been removed from Facebook, as well as a number of other social media sites.