UFO 'sightings' across Turkey spark #UFOAttack frenzy (VIDEO, PHOTOS)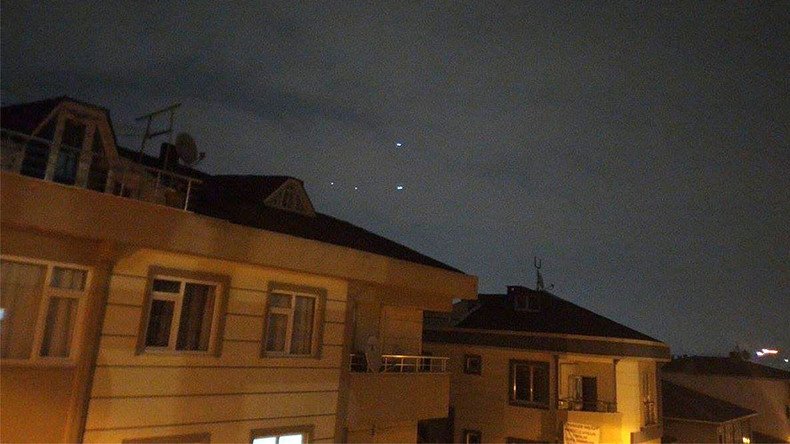 Residents across Turkey shared photos and videos on social media of an alleged UFO hovering over the country, using the hashtag #ufoattacktoturkey.
Some social media users were apparently even convinced an alien invasion was imminent.
This world needs aliens more than ever right now…give me something. @NASA ???

— Frankie (@eiknarf) November 28, 2016
Some had enough spare time to make a video compilation of the sighting. Popular UFO hunters 'SecureTeam10' posted footage on YouTube which has racked up almost half a million views since it was posted.
However, all was indeed not as it appeared, and imagery used in the video had initially been posted by Turkish social media user, or users, 'Goygoyrail' as a hoax. They later released a statement online about the "UFO activity" saying that it had been "cheerful and entertaining activity".
Doubtful News writes that some of the images distributed in the hoax date back to previously debunked UFO 'sightings' in Italy and Chile.
Many people saw the funny side of things as the Turkish 'sighting' claims went viral. Turkish MP Aykut Erdoğdu even referenced them in a tweet, saying: "we might all be losing it."
READ MORE: 'Object with green lights': Turkish pilots claim they saw UFO near Istanbul airport
It appears Turkey remains safe from an alien invasion... for the moment at least.
You can share this story on social media: