Amazon reportedly removes 'offensive' Allah doormat after social media criticism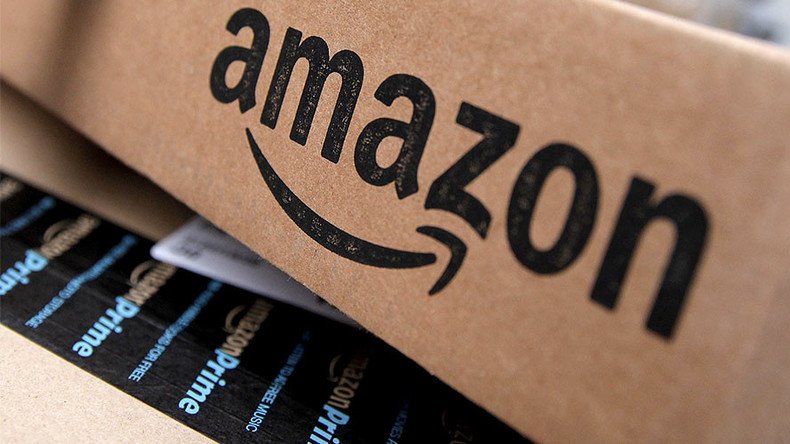 Amazon online retailer appears to have removed a doormat product from its website after criticism on social media that the mat with the word 'Allah' offends Muslims. A petition urging a boycott was subsequently launched online.
Comments on social media suggest that advertisements with pictures of doormats with Islamic symbols have been up on Amazon at least since June. One of them alleged that "Allah Islam Symbols Doormat and Dog Mat" could be bought for $17.44.
People have been expressing their shock that the word 'Allah' – the Arabic word for 'God' – was written in Islamic calligraphy on a mat used for wiping feet. The online discussion, with people calling it "shameful" and "disrespectful," has been reportedly going on since June, with people complaining that the retailer is ignoring their comments.
The story took a new course after the product was noticed earlier this month by Mariam Khan, a city councilor from Birmingham, UK. On Monday, she addressed Amazon on Twitter, complaining that the mats were "extremely offensive to Muslims."
"Amazon, please remove these from your site immediately," she wrote as well as making a post on Facebook on the issue.
"I explained the situation – asked them to check the items themselves and the representative I spoke to said they are really sorry about having these items for sale and offending their fellow Muslim brothers and sisters and will remove the items as they don't want to disrespect any religion."
She also attached a letter from an Amazon representative, in which the company apologized to her, saying that they "never intended to hurt anyone's religious beliefs."
"Please be assured that all the items related to these doormats will be removed very soon. Amazon wants our customers to experience positive support and feedback."
The advertisement can no longer be seen on the website, according to people on social media. They shared links to the offensive product, which are now blocked.
Even though the product was removed from the website, people expressed their anger under Khan's post.
"Disgraceful and shameful. We should stop using Amazon immediately. Islamophobia should not be allowed we don't insult others so please don't insult the Muslims," one man wrote.
One more person suggested banning Amazon and "stop them trading."
"Disrespectful. Disgusting and a syndrome of hate. The matter needs to be seriously noticed and brought to the notice of the faith leaders of different religious groups. Such acts promote the environment of intolerance and give birth to hurt sentiments," added another person.
One man said that if Amazon removed the offensive product, then it is the seller who is to blame. "Not sure how Amazon works but since multi millions of items are sold… daily I doubt they'd have verified the item and approved it for sale had they known what it actually was or even seen it…" he added.
An online petition has been launched urging a boycott of Amazon. It states that: "Muslims all over the world are mortified by products displayed on the Amazon platform containing the Arabic word for God (Allah) printed on door mats and other products available for sale."
Meanwhile, the online retailer sells other products with Islamic symbols such as the crescent and star. There is also a doormat with Christian symbols, such as the cross and the one with a Star of David.
According to Amazon's policy, among the products it prohibits the selling of are those "that promote or glorify hatred, violence, racial, sexual or religious intolerance or promote organizations with such views."
You can share this story on social media: