Shocking footage of Tennessee blaze shows scale of damage (VIDEOS, PHOTOS)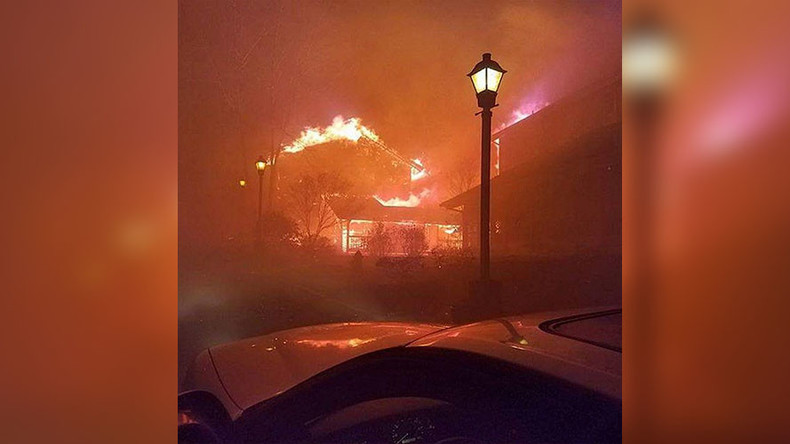 Tennessee is burning and the mainstream media doesn't care – according to many social media users. Footage of the fires near Gatlinburg shows the full extent of the blaze.
Firefighters are desperately battling the fire which covers an area of the Great Smoky Mountains located beside the town of Gatlinburg, popular with tourists due to its close proximity to Dollywood theme park.
Arson has been suspected, which has led to an evacuation of residents to a Red Cross shelter at Gatlinburg Community Center and a converted shelter at a local sports facility.
READ MORE: Huge fire forces evacuations near national park in Tennessee, arson suspected
"Nobody is allowed into the city at this time," the National Weather Service Morristown Tennessee tweeted. "Evacuate immediately and follow any instructions from emergency officials."
Some people took to social media to express frustration as to why the fire wasn't being covered by the mainstream media. "If you wonder why people have lost faith in today's media, an entire town is currently on fire and no-one is talking about it," one tweet read.
Despite rainfall in the area late Monday the fire is still blazing, with 30 structures reported to have caught fire in Gatlinburg, including a 16-story hotel according to Tennessee Emergency Management Agency (TEMA).