Will Chinese copy of Mad Max leave Hollywood bosses Furiosa?
Published time: 26 Nov, 2016 03:47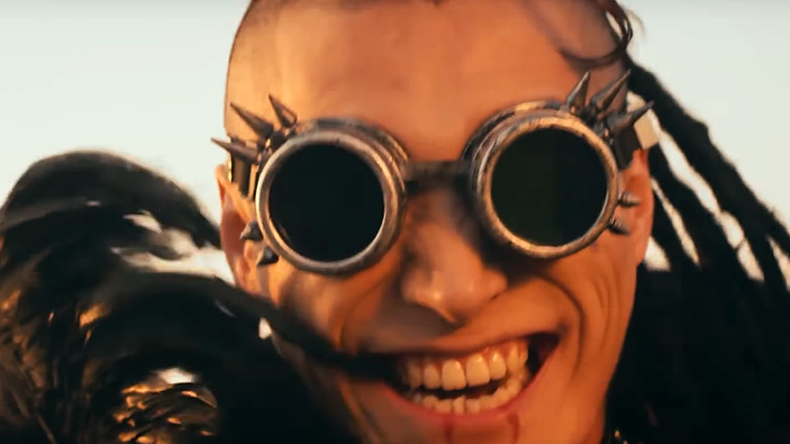 Can't wait for the sequel to "Mad Max: Fury Road"? Well, don't worry! A blatant Chinese rip-off called "Mad Shelia" is here to sate your appetite.
George Miller's Oscar winning apocalyptic action extravaganza, which starred Charlize Theron as Imperator Furiosa, heavily inspired the newly-released Chinese film.
However instead of Tom Hardy and Charlize Theron it stars a lady called Shelia.
According to the film's trailer, Mad Shelia follows the adventures of a young woman who travels the desert wasteland disguised as a man while being pursued by a biker gang.
The movie is in fact the first in a series of films, two of which have already been shot: Mad Shelia: Virgin Road and Mad Shelia: Revenge of the Road, which will be released in 2017.
Every aspect of the film, from the trailer, to the storyline, to the advertising poster is heavily influenced by Mad Max.
The film's director, Lu Lei, wrote on Weibo"Mad Max is the biggest winner at this year's Oscars … Our Mad Shelia salutes!"
Such blatant plagiarism might seem surprising, but knock-offs have become quite common in China in recent years, as not many Hollywood movies are released in the country. Disney is suing the studio behind The Autobots, a copy of Pixar's Cars, and Fifty Shades of Grey, which inspired the imaginatively-titled Fifty Shades of Black.
Mad Shelia will not be released in cinemas, but will instead be available to watch online via the Chinese streaming service, Tencent Video.