'Thunderstorm asthma' kills 2 as freak weather conditions wreak havoc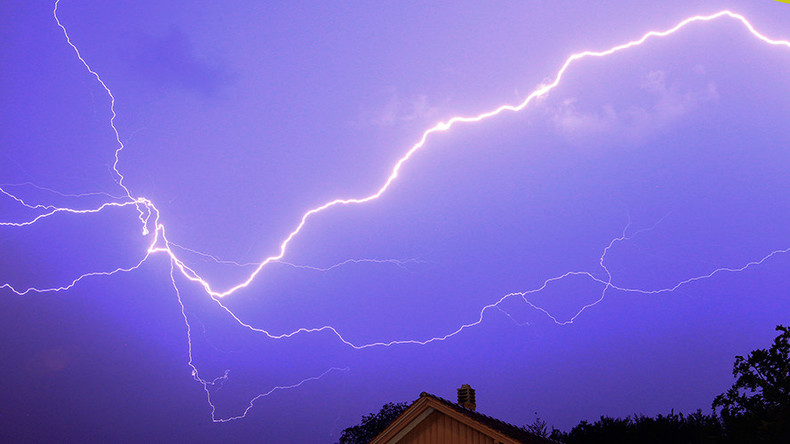 A rare weather phenomenon known as "thunderstorm asthma" reportedly caused two deaths and crippled emergency services in Melbourne, Australia after extreme winds whipped high levels of pollen into the air causing widespread respiratory issues.
Ambulance Victoria received 1800 calls over a five-hour period on Monday, the equivalent of "a normal day's case flow for the entire state," Mick Stephenson from the service told 3AW. Hospitals were at capacity with emergency services experiencing an unprecedented number of people with breathing problems.
Two people are believed to have died due to respiratory issues, according to ABC Australia, with one reportedly having to wait 30 minutes for an ambulance due to the strain on the services.
Another 30 people, including two children, are reported to be in intensive care following the incident.
Almost double the levels of rye grass pollen in the air are believed to have caused "thunderstorm asthma."
Unprecedented wet weather in the area broke the pollen down into smaller particles, making them easier to inhale and trigger an asthma attack.
A storm then allowed strong winds to transport the particles throughout the area rapidly.
State health commander Paul Holman told the Sydney Morning Herald that in his 40 years of service he had never experienced an incident like it, with most patients so sick they could not be treated at the scene.
"Every ambulance and ambulance manager was recalled. It was an unprecedented night," he said. "I have never seen the computer dispatch of Melbourne look like it. It was what we call a sea of red."