Gigi Hadid called 'racist' for impersonating Melania Trump at American Music Awards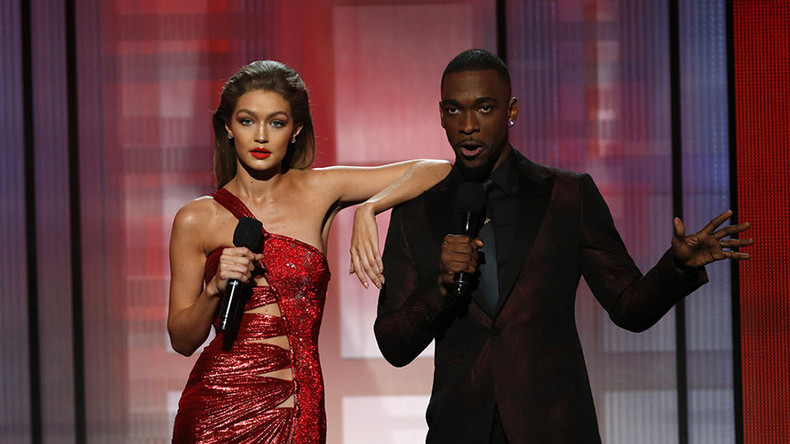 American fashion model Gigi Hadid has been criticized on by conservatives on social media following an attempt to impersonate Melania Trump at the American Music Awards.
Putting on a pout and heavy accent, Hadid referenced when Trump plagiarised Michelle Obama's words for her own speech during the Republican National Convention in July.
"I love my husband, President Barack Obama and our children Sasha and Malia," Hadid said mimicking Trump.
It was only a matter of time before there was an uproar on Twitter.
Others saw a lighter version of events.
Although Donald Trump has not yet tweeted about the incident, he was quick to criticize Saturday Night Live for the show's latest sketch mocking the president elect, calling it "one-sided."
READ MORE: Donald Trump & Alec Baldwin in Twitter feud over latest SNL sketch (VIDEO)