Ducks stop traffic in China with lengthy crosswalk procession (VIDEO)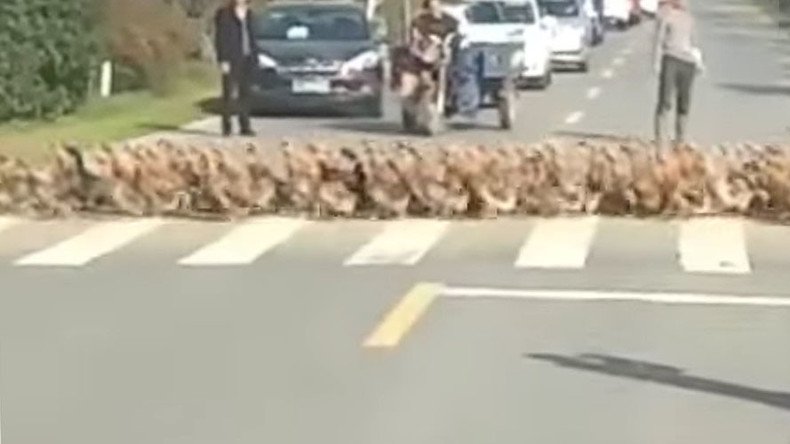 Motorists in China came face to face with a traffic obstruction of the feathered variety as thousands of ducks made their way along a crosswalk in a lengthy procession.
While some motorists wait patiently, others use the opportunity to take a snap of the remarkably organized and law-abiding flock marching quietly by.
READ MORE:Chinese carpocalypse: Thousands of vehicles stranded on Beijing motorway (PHOTOS, VIDEO)
Footage posted online titled '20,000 ducks cross road' shows a continuous stream of the fowl waddling across for two minutes.
The title of the video drew controversy, however, as viewers questioned the accuracy of the duck count and added their own calculations of just how many feathered friends crossed the road.
One user even quipped;"Think they're going around in a circle. Pretty sure I saw the same duck twice."
Eventually we hear the engines of nearby vehicles starting up as the line of birds draws to an end, with one lonely duck flapping along behind to make the final passage.
You can share this story on social media: