Chinese carpocalypse: Thousands of vehicles stranded on Beijing motorway (PHOTOS, VIDEO)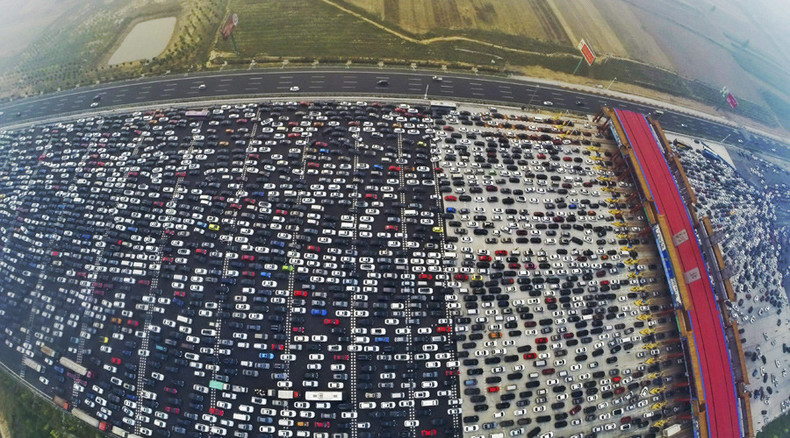 Impatience? Hatred? Agony? Neglect? What do you think people on one of the busiest and widest highways in China felt when they got stuck in endless traffic jam? Aerial footage of the several kilometers-long gridlock looks like a carpocalypse has happened.
So if you complain about traffic jams in your city, just look at this footage and think again.
The carmageddon took place on the 2,273-kilometer Beijing-Hong Kong-Macau Expressway that links the cities of Beijing and Shenzhen in the Guangdong province, at the border with Hong Kong on Tuesday.
READ MORE: Red alert: Beijing partially bans traffic on heavy pollution days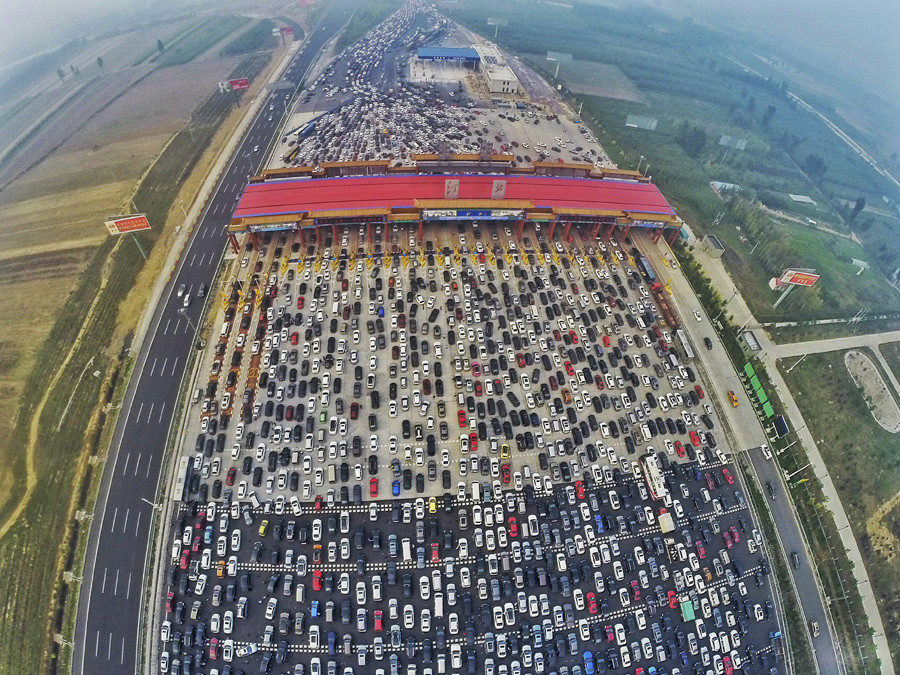 According to China's National Tourism Administration, more than 750 million Chinese were on the roads between October 1 and 7.
You can share this story on social media: