'Be prepared for massive earthquake': Amateur weatherman warned of New Zealand tremor (VIDEO)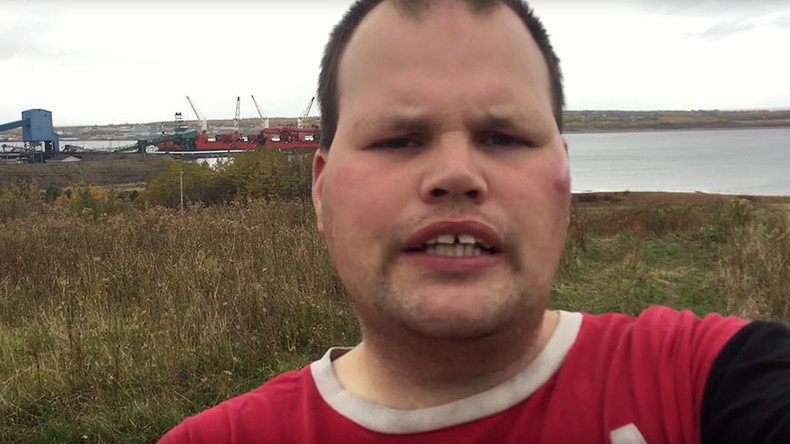 Amateur weatherman and YouTube star Frankie MacDonald anticipated New Zealand would be hit by a massive earthquake in a video posted to social media last month.
In the video, uploaded on October 21, MacDonald said a massive earthquake of "7.0 or greater magnitude" would hit the country. Just after midnight local time on Monday, an earthquake of magnitude 7.8 struck just to the northeast of the city of Christchurch, leaving two people dead and causing widespread damage.
READ MORE: Tsunami alert lifted after New Zealand earthquake, aftershocks kill 2 (PHOTOS, VIDEO)
MacDonald's eerie forecast gets even more accurate when he said that Wellington and Christchurch would be damaged by the quake and that a tidal wave would be triggered by it.
"If you have anybody living in New Zealand be prepared for the massive earthquake any time soon. Take care and stay safe and don't get caught in the earthquake, stay safe," he tells the camera in his signature fashion.
Less accurate was his claim that Auckland and Gisborne would be affected by the quake, two areas that escaped unscathed from the event.
MacDonald, who broadcasts his weather predictions from Nova Scotia, Canada, is known for his passionate and enthusiastic reports as well as his catchphrase, "Be prepared", gaining him international fame.
Commenters on Reddit described him as a "genius weather guy" and a "Canadian hero".
MacDonald, who suffers from autism, received praise in the Canadian House of Commons last year, where he was described as "weatherman extraordinaire."
You can share this story on social media: