#RapeMelania: Twitter trend met with outrage & suspicion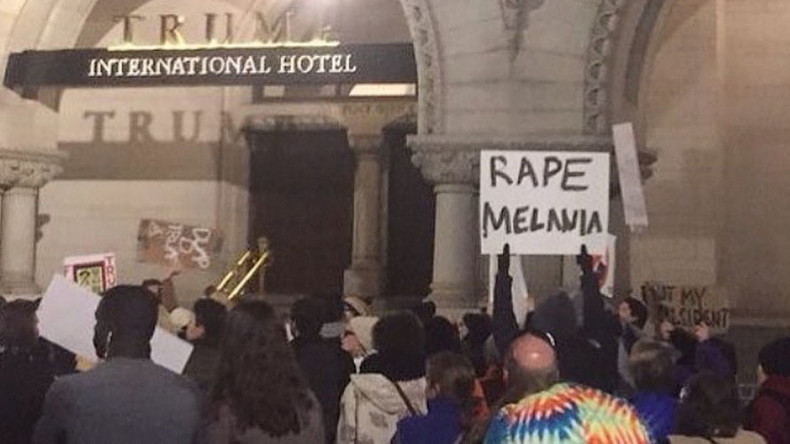 An image from an anti-Donald Trump protest showing a sign reading, "rape Melania," alluding to the president-elect's wife, caused controversy with the phrase becoming a trending topic on Twitter.
Many were angered by the sign and, after the hashtag 'Rape Melania' was used tens of thousands of times on Twitter, the social network was condemned for allowing such a violent issue to trend on its site.
The image came from an anti-Trump protest which took place Saturday night in Washington D.C. Protesters marched from the White House through the city, stopping outside Trump's hotel, where the image was taken.
Twitter users called for liberal feminists to give the rape sign as much attention as they would other feminist issues.
Some users have accused the image of being a fake. One tweeter highlighted the fact that all other signs are facing forwards in the image, as the holders are facing that direction.
People believed the sign has been Photoshopped, pointing out the lack of depth to the image, and the sign being very straight.
Others felt calling the image fake is just an excuse by "liberals."