Destruction caused by New Zealand earthquake captured on camera (VIDEOS, PHOTOS)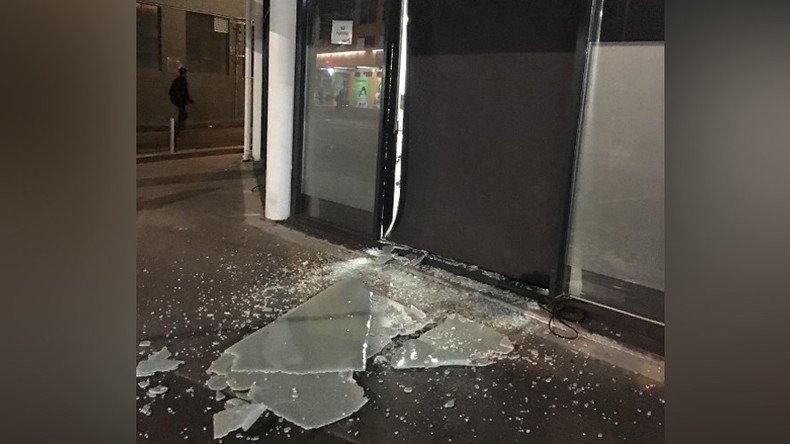 A number of videos and photos have been shared online showing the damage caused by the 7.8 magnitude earthquake which struck northeast of Christchurch, New Zealand.
READ MORE: Tsunami hits N. Zealand after powerful earthquake, aftershocks (PHOTOS)
The city of Christchurch - still recovering from a 2011 earthquake which destroyed many parts of the area and killed 185 - continues to be on high alert, with warnings of potential tsunamis issued.
Twitter users posted photos of the destruction caused, showing the damage done to homes, businesses and a number of roads.
The Ministry of Civil Defence and Emergency Management warned residents on the east coast of the South Island to evacuate to higher ground.
In Wellington, damaged shop fronts can be seen with blocks and shattered glass covering sidewalks.
A number of videos have surfaced which were filmed while the powerful quake hit, with rooms seen shaking while residents try to remain calm.
Alysa Jane, a student in Wellington, posted a video showing the destruction of her seventh floor apartment.
Pictures also show the damage caused inside a number of homes.
Photos of staff at supermarkets in the cities of Christchurch and Nelson show floors covered with numerous products, some of which have smashed, after being knocked off the shelves during the quake.
Following the earthquake, numerous people were either evacuated from the inside of buildings, or decided themselves to seek safety outdoors.
You can share this story on social media: