WikiLeaks answers Redditors' questions, hints at release of 'war documents'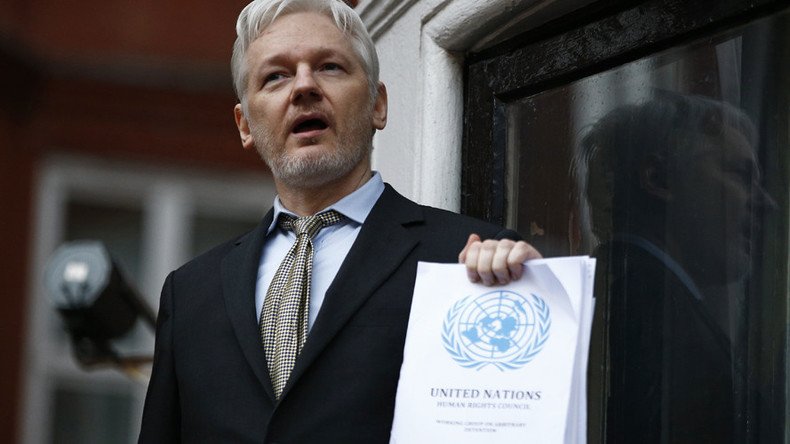 WikiLeaks staff took to Reddit to answer questions following the whistleblowing site's release of thousands of documents in the run up to the US presidential election. They also hinted at the upcoming release of documents "regarding war."
The team took to the website on Thursday for an 'Ask Me Anything' session, responding to questions of impartiality as well as giving details about the latest leaks, including the Podesta and DNC emails. They also answered questions about founder Julian Assange's status, net security under a Trump presidency, and thanked citizen journalists on Reddit for their curation of WikiLeaks' work.
Redditors asked about WikiLeaks' perceived bias against Democratic presidential candidate Hillary Clinton, due to the release of documents relating to the former secretary of state in the lead up to the elections and a lack of documents about her rival, Donald Trump.
"We were not publishing with a goal to get any specific candidate elected. We were publishing with the one goal of making the elections as transparent as possible. We published what we received," WikiLeaks responded. "I know that many media, including the New York Times, did editorially back one candidate over another. We didn't and haven't. We would have published on any candidate. We still will if we get the submissions."
Some Redditors questioned the team further on this, however. "How do you reconcile this with the fact that you sold Bill Clinton 'D*cking Bimbos' t-shirts on your website?," one user asked.
"The allegations that we have colluded with Trump, or any other candidate for that matter, or with Russia, are just groundless and false," WikiLeaks said. "We receive information anonymously, through an anonymous submission platform. We do not need to know the identity of the source, neither do we want to know it."

WikiLeaks was also asked about its decision to share encrypted files on Tuesday.
"The encrypted files we released a few days ago are insurance files. We have done this before. Insurance files are encrypted copies of unpublished documents submitted to us," they explained.
"We do this periodically, and especially at moments of high pressure on us, to ensure the documents can not be lost and history preserved. You will not be able to see the contents of any of our insurance files, until and unless the we are in a position where we must release the key. But you can download them and help spread them to ensure their safe keeping."
"Are you concerned about the Trump administration's positions on net neutrality and surveillance?" was another question posed.
"We are concerned about anyone that gets access to the mass spying system the US has built," was the response. "We will be happy to publish any documents on changes/abuses/policy changes on these topics and others from the Trump administration."
The WikiLeaks team also hinted at upcoming documents relating to war. "We will definitely publish on war crimes if and when we get the submissions. Without commenting too much on upcoming publications we do have documents regarding war we will be publishing soon," they said.
One user asked if there was anything off-limits or too risky for the site to publish.
"We have an editorial policy to publish only information that we have validated as true and that is important to the political, diplomatic or historical. We believe in transparency for the powerful and privacy for the rest," they explained.
"We publish in full in an uncensored and uncensorable fashion. We have had to, and will have to, take risks ourselves (the secret Grand Jury that began due to our 2010 publications continues to this day) in a number of the publications we do. But we are not risk averse and will continue to publish fearlessly."
On the leak of thousands of emails from Clinton's campaign chair John Podesta, the team said, "We publish according to our promise to sources for maximum impact, along with our goal of informing the public, so often we split large archive releases into sections to ensure the public can fully absorb and utilise the material."
"For the Podesta Emails our release strategy was based on our Stochastic Terminator algorithm. We are of course also only able to publish as fast as our resources allow."
You can share this story on social media: