Grave mistake: Siberian official fired for #bootybuilding in front of coffins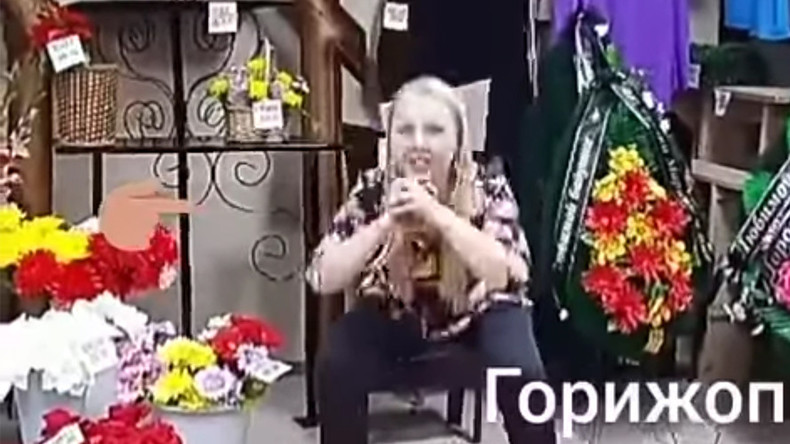 A regional Russian official was kicked out of the ruling United Russia party for posting an Instagram video of herself doing squats at a funeral agency as part of an online fitness contest.
Before her insensitive fitness drive, Anastasia Myakina was head of United Russia's faction in the Shelekhovo District Assembly in the Irkutsk Region.
The unusual setting Myakina chose for her booty-building session is due to her day job as head of a local funeral parlor.
Once the video went online, the public was infuriated by the woman's audacity, after which Myakina's drive towards a firmer backside cost her a political career.
The hashtag she used under her video that roughly translates as 'burning butt' and is Russia's answer to #bootybuilding indicates that she was taking part in a massive online fitness movement started by trainer Vasily Smolny.
Smolny was quick to condemn the Myakina's move in an interview with Life.ru, adding that he will probably write down some guidelines for professionals who want to train at work.
"Surgeons shouldn't do it while operating on patients, coroners during autopsies, priests while conducting mass, firefighters when extinguishing fires etc.," Smolny said.
Following the party's decision to fire her, Myakina recorded a tearful video in which she said that she would continue her fitness pursuits and that she loves her job at the funeral parlor very much. It is unclear from what she says whether or not she retained her managerial position.