Man grows ear on arm in breakthrough surgery (IMAGES)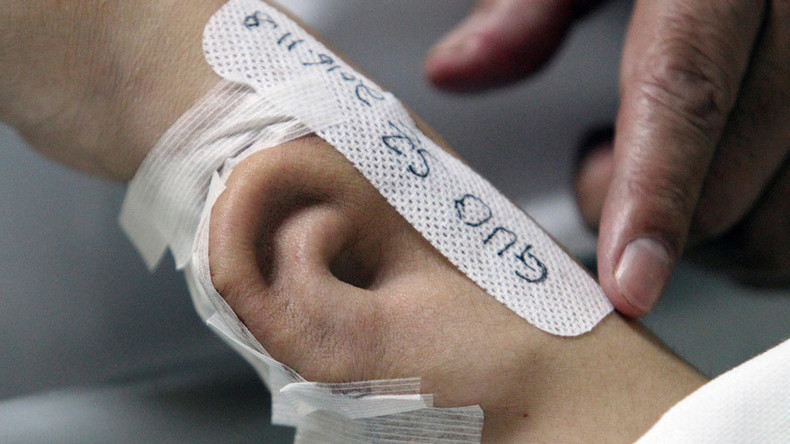 Ears aren't just for heads in China, where a doctor managed to grow an ear on a patient's arm. The man, who needed extensive plastic surgery after an accident, hopes to have the ear transplanted to his face.
"I lost one ear. I have always felt that I am not complete." the unidentified man known as Mr Ji told Huanqiu. He is now starting to feel slightly more complete after taking himself to Doctor Guo Shuzhong, a renowned surgeon who devised a way to grow an ear on his arm, reported China Daily.
First a skin expander was implanted under Mr Ji's right forearm who underwent the procedure at a hospital in Xi'an in China's Shaanxi Province.
Next cartilage was taken from his ribs in order to create the artificial ear, which was then planted in his forearm. Doctor Guo said this was the most difficult part of the surgery with most complications.
The final stage, to be carried out in the coming months, will involve the fully grown ear being removed from the patient's forearm and attaching it to his head using vascular anastomosis techniques.
Mr Ji underwent several procedures since being in a traffic accident a year ago. He has had facial skin and cheeks restored but his right ear, which was ripped from his head during the accident, has always caused him sorrow
Doctor Guo, who reportedly carried out China's first face transplant in 2006, was recommended to him after he sought conventional medical advice.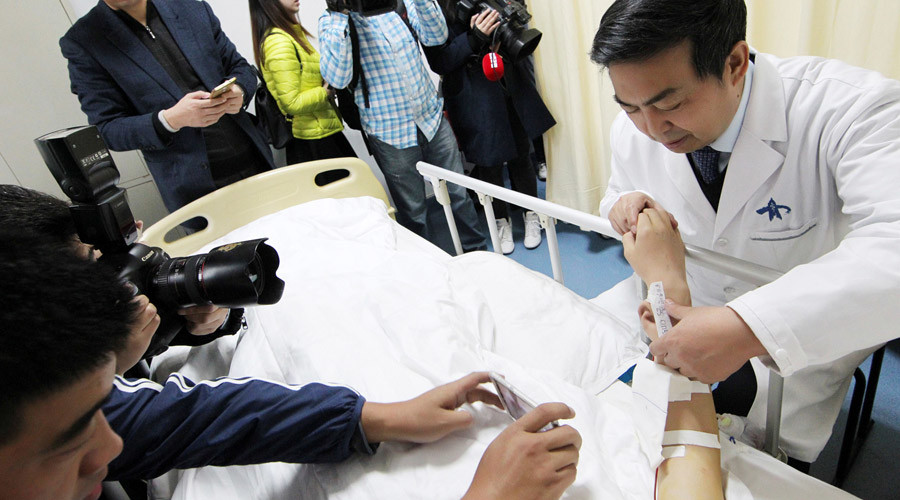 It will be four months at the earliest before we learn if Mr Ji get's his new ear. If he does, expect forearms to become the new host for all kinds of human organs
You can share this story on social media: