Biggest 'supermoon' of the century to light up Earth on November 14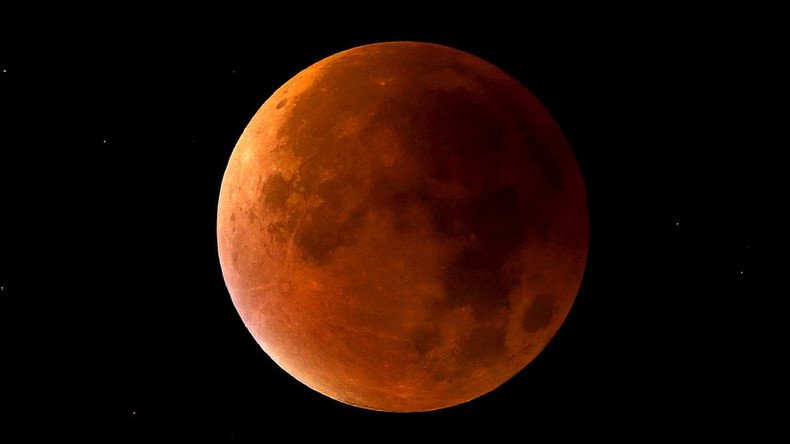 The brightest full moon in almost 70 years will grace our skies in 10 days' time.
The upcoming supermoon is not to be missed. It hasn't come this close to Earth since 1948 and won't come this close again until November 25, 2034, according to NASA.
The striking phenomenon means that 2016 will end with a total of three supermoons in October, November and December.
READ MORE: Sun, moon and Earth align for stunning supermoon finale to 2016 (PHOTOS)
The November supermoon will be unique because it will erase the view of the Geminid meteor shower.
"Bright moonlight will reduce the visibility of faint meteors five to 10 fold, transforming the usually fantastic Geminids into an astronomical footnote," according to NASA. "Sky watchers will be lucky to see a dozen Geminids per hour when the shower peaks."
READ MORE: Back to the Moon: NASA seeks small payloads for lunar mission
On the plus side though, there will be a gigantic and clear view of the moon to make up for it.
A supermoon occurs when the moon is much closer to Earth than usual, making it appear 14 percent bigger and 30 percent brighter than it normally would.
According to Earth Sky, the supermoon will also result in higher tides, but most likely won't result in flooding.
Some Twitter users are already getting excited about the supermoon night.
Guys November 14th is the supermoon, it's going to be the closest the moon has ever been to us so be sure to go outside and check it out!

— Skeletim (@wumbonize) November 3, 2016
The largest and closest to Supermoon to Earth since 1948 will be on November 14.
The universe is really letting us know.

— Maryam Hasnaa (@thatgirlhas) November 2, 2016
One thing is for sure, if the supermoon is bigger than the October 16 event, it will be quite a sight.
You can share this story on social media: