Back to the Moon: NASA seeks small payloads for lunar mission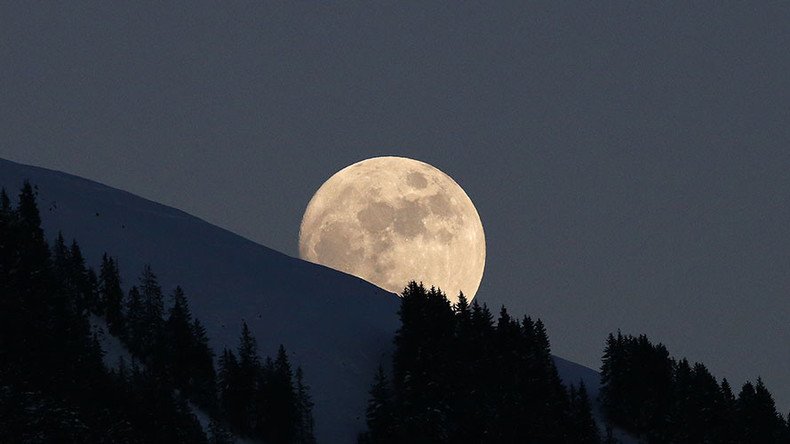 NASA is seeking information from private companies on "the availability of small payloads" that could be delivered to the Moon and assist the agency's efforts "to understand the potential role of the Moon in future exploration activities."
In a Request for Information (RFI) published Tuesday, the US space agency said it is interested payloads that could be delivered to the Moon by "US commercial lunar cargo transportation" as early as 2017 to 2020.
"Multiple US companies are developing robotic lunar landing capabilities and have expressed plans to provide commercial cargo delivery services to the Moon in the near future," NASA said. "Information on lunar payloads that could be launched as early as 2017 would be valuable to NASA as it works to understand the potential role of the Moon in future exploration activities."
The effort is part of NASA's public-private partnership with commercial enterprises to understand "the lunar resource potential and the lunar environment and its effects on human life." These goals will help the agency in its more primary objective, putting humans on Mars, as outlined by the Obama administration as late as last month.
"Though we have gathered a great deal of information over the decades about the Moon from the earliest robotic probes, from the Apollo missions, and more recently from spacecraft ... there is still much more that we need to learn," said William Gerstenmaier, associate administrator for human exploration and operations, according to The Verge.
What NASA plans to do after submissions, due by December 9, are received and studied is not clear, though the agency will presumably go forward with competitions for payload designs at some point.
In August, the US government granted permission to Florida-based company Moon Express to send commercial and scientific missions to the Moon via a lunar lander. The company has said payloads picked by NASA could travel on its MX-1 lander as early as 2017, The Verge reported.
In fact, Moon Express announced Tuesday that it will give $500,000 for each payload selected by NASA to fly on the first few MX-1 missions. In its RFI, NASA said lunar payload development funding will not be supplied by the agency.
"The Moon Express Lunar Scout Program is designed to expand our partnership with NASA and support the lunar science community with new low cost lunar orbiter and surface missions,"said Moon Express founder and CEO Bob Richards in a news release. "Our goal is to collapse the cost of access to the Moon to enable a new era of lunar exploration and development for students, scientists and commercial interests."
You can share this story on social media: