Pranksters bluff way into North Korean golf tournament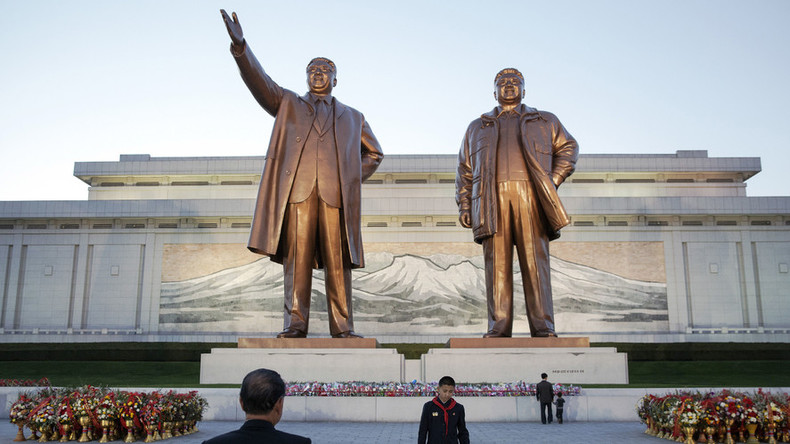 Two Australian men posed as professional golfers to fool North Korean officials into letting them enter a tournament. The men were exposed when their poor skills led to them finishing second last, just ahead of a 15-year-old competitor.
Brisbane duo Morgan Ruig and Evan Shay, both 28, were in China touring with a polo team when they decided to take a chance and emailed the organizers of the North Korean Amateur Golf Championships. To their surprise they were accepted, despite a lack of experience in the game.
"Initially we just said we were a couple of Australian golfers, and they said 'you are the Australian team' and we sort of didn't say no, so we thought we better go along with this," Ruig told 9News. The pair even attempted to look the part, decking themselves out in green-jackets they had hastily made in China, with an emblem reading 'Polo and Golf Grand Slam Tour The Orient 2016'.
Both men played some awful golf, seeing them narrowly beat the Nepalese ambassador's 15-year-old daughter to come second last. "I've played 18 holes total ... we normally get three or four holes in and end up at the pub," Ruig said, explaining the pairs golfing experience.
Even the caddy was disgusted with their play, according to the men, telling them they had brought "great shame" upon their families.
Despite undermining the tournament, which describes itself as "the world's most exclusive", the men were treated to a five-day tour of Pyongyang, even claiming they enjoyed drinks with the Swiss ambassador to the country.
They are safely home in Australia now where they joked about entering the Somalian National Golf Open next year.
For the record Poland's Lukasz Tomiewicz went on to win the North Korean tournament, which was open to "golfers of all nationalities (except South Korean)" according to their website.