Toddler rides toy bike through rush hour traffic in China (VIDEO)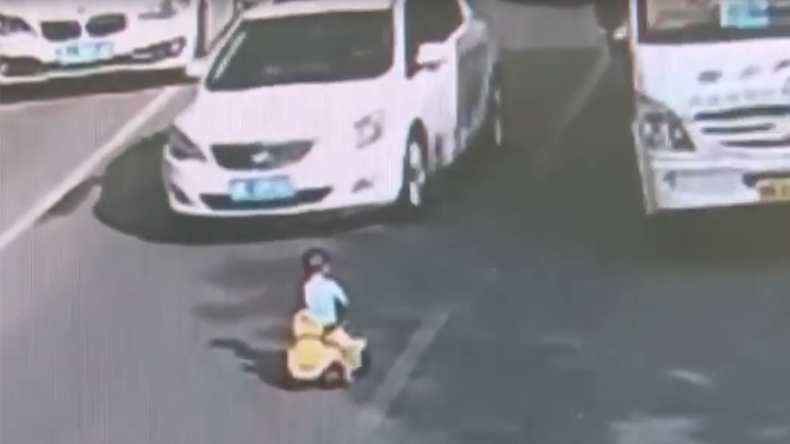 A nail-biting video has been released online of a one-year-old boy braving rush hour traffic in Lishui, China while passing motorists continue driving without helping the curious toddler.
The footage, shot in Zhejiang province, shows the boy calmly riding his toy bike at around 8 a.m. on a busy road while cars pass him on both sides.
At one point the child disappears from the video as a passing bus blocks him from the camera's view.
Undeterred, the adrenaline-seeking toddler continues blithely on while cars swerve to avoid hitting him – however no motorists or passersby stop to intervene.
Eventually a traffic cop, identified by local media as Wu Feng, spotted the boy and brought him safely off the busy road.
"The boy was dangerously close to traffic, so I picked him up and took him onto the pavement. He told me he had become separated from his mum and was looking for her,"the cop.
"The mum was later found and her son was returned to her," he added.