Abduction 'staged' by 21yo to extort cash from own mother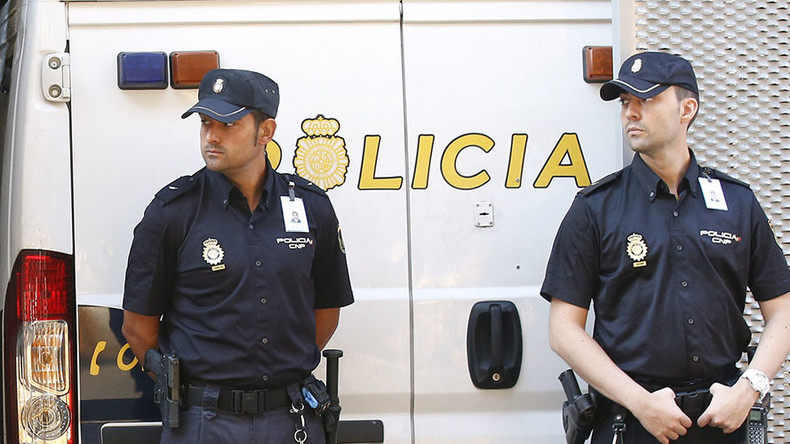 In a bizarre bid to raise ready funds, a 21-year-old Spanish man allegedly faked his own kidnapping to extort €600 (US$660) from his mother, according to police.
Madrid police were contacted by the distraught mother on Thursday, after she began receiving instant messages on her phone warning her to hand over hundreds of euros in cash "if you want to see your son again and live the rest of your life in peace."
The messages warned against contacting police, and provided instructions on where to place the €600 ($657) ransom, according to a police statement.
The woman, however, alerted local authorities, who immediately investigated the claims.
Police found the young man walking freely about and took him in for questioning. He claimed he had been released by his captors – but began providing contradictory details when pressed by investigators.
He later confessed to inventing the plot to secure funds to pay off his debts, and was arrested.
READ MORE: Police officer's wife caught attempting to frame Black Lives Matter for fake robbery
This is not the first time that Spanish police have uncovered a bizarre faked kidnapping plot. In 2010, a woman was arrested by Spanish police after reportedly attempting to fake her kidnapping to 'test' whether her husband would fork out the €20,000 ransom her abductors were allegedly demanding.
In 2013, an 11-year-old boy claimed he had been kidnapped in a desperate attempt to distract his parents from an arranged meeting with his teachers that day.