Pilot suspended for allegedly taking cockpit sex selfies mid-flight
Published time: 31 Oct, 2016 11:37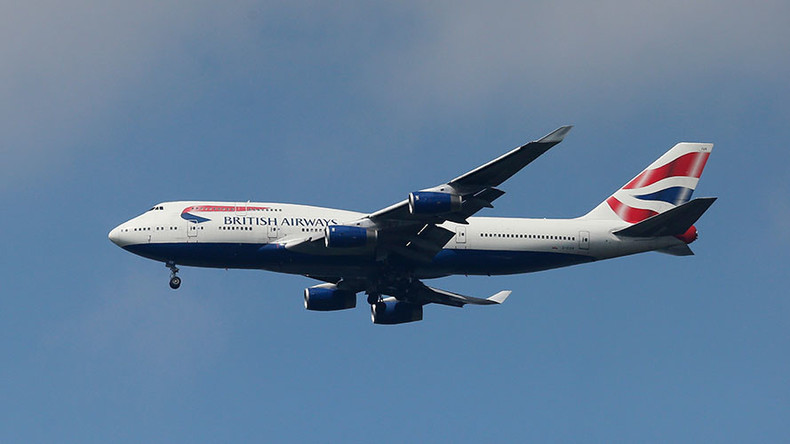 A British Airways pilot has been suspended after allegedly taking lewd photos of himself wearing stockings and apparently masturbating in the cockpit of the plane while flying.
A series of sordid photos, including one which shows the pilot exposing his genitals in a cabin toilet, were obtained by The Sun and shared with BA officials.
READ MORE: 25 British Airways cabin crew taken ill mid-flight, plane diverted
In the background of some of the photos, explicit material is strewn around the cockpit, including a porn magazine left open on the aircraft's controls.
BA has suspended pilot Captain Colin Glover, the individual alleged to be in the photos. Glover, who has worked for the airline for 26 years, denies that he is the subject of the revealing pictures.
The selfies are believed to have been taken on board two separate planes during long haul flights, though the airline is investigating whether they could have been snapped in a flight simulator.
The serial number on one of the planes in the photos – GYMMB – is used on BA simulators as well as on a Boeing 777. The second serial number corresponds to that of another BA Boeing 777.
A former BA pilot told the Sun that the toilet seen in one of the pictures was not similar to those on the airline's simulators.