French town upholds UFO ban, flying saucers will be impounded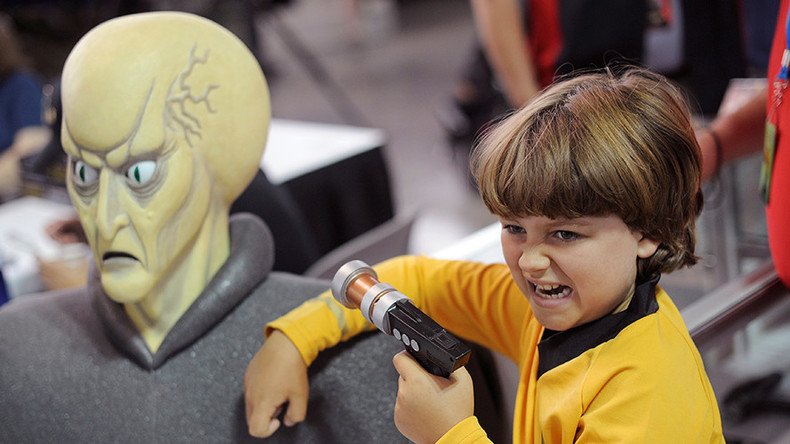 It may be among the most popular destinations for human tourists but aliens will have to holiday elsewhere, as the mayor of idyllic French town Châteauneuf-du-Pape refuses to lift a ban against UFOs in the area.
"Any aircraft, known as flying saucer or flying cigar, which should land on the territory of the community will be immediately held in custody," the upheld law reads, introduced in 1954 after a man in the area claimed to see two beings dressed like "deep sea divers" emerging from a "cigar-shaped" space-ship, according to France Bleu.
"I'm not going to touch the ban," mayor Claude Avril told France Bleu, attributing the bizarre law to "making a buzz" for the town.
The ban, introduced by then-mayor Lucien Young, was praised as brilliant marketing by his son Elie Jeune who said "At that time, people were talking a lot about extra-terrestrials and the unknown, it was in fashion, and there were loads of stories circulating."
"He wanted to make a bit of an advertisement for Châteauneuf," he added. "It was an excellent publicity stunt... and free."
A Californian vineyard "Cigare Volante," whose name was inspired by the ban, is proof of his father's plan paying off, along with the fact that no pesky aliens or UFOs have been spotted in the area since.
READ MORE: 'Completely crazy': Freaky UFO lights up Geneva, stuns onlookers (VIDEO)
The town has maintained its quintessential French look, refusing to cave in to tacky tourism. No alien gift shops or UFO tours are visible in the area, with the French deciding to leave that task to Roswell, New Mexico.
You can share this story on social media: