Women won't earn the same as men for another 170 years - report
Published time: 27 Oct, 2016 11:40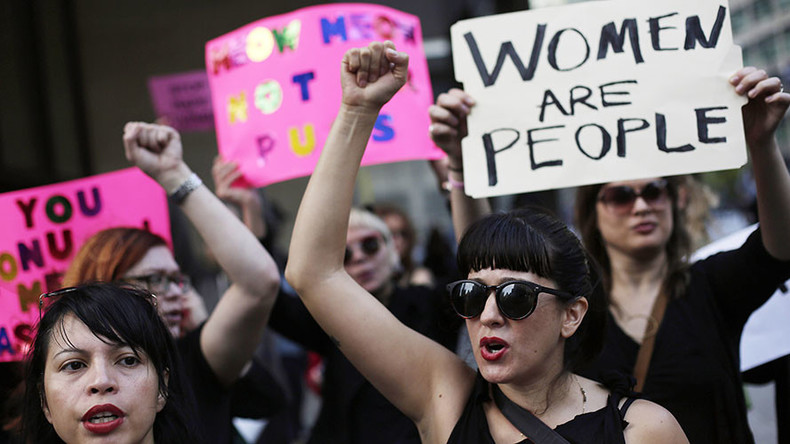 It will take close to two centuries for women to earn the same as men, according to the World Economic Forum's latest report.
The annual Global Gender Gap Report was released Tuesday and found economic disparity between the sexes is on the rise. When looking at income and employment, we are back to similar levels of inequality seen during the 2008 financial crash.
"At the current rate of change, and given the widening economic gender gap since last year, it will not be closed for another 170 years," the report read.
The Gender Gap Index uses economics, education, health and political empowerment to rank 144 countries that have enough available data to use. Last year's report estimated it would take 118 years for economic equality to be achieved.
Iceland, Finland, Norway and Sweden were the best countries on the Global Gender Gap Index having closed the gender gap in more than 80 percent of cases, but all still have disparities between the sexes.
Rwanda and Ireland came fifth and sixth in the index. The UK came 20th and the US came 45th, falling 17 places from last year. Yemen came last.
"There also continues to be a persistent wage gap in paid work," the report says. "Women's average earnings are almost half those of men, with average global earned income for women and men estimated at US$10,778 and $19,873, respectively. Countries that perform well in this dimension of gender parity span all regional and income groups."
READ MORE: Creepy conman sets up fake porn auditions, tricks women into sex

To examine economic participation and opportunity, the report looks at the ratio of female and male workers, wage equality for similar work and the ratio of women to men in various roles.
The greatest gap between the sexes was found in political empowerment.
The first Index was conducted in 2006 to track gender disparities and countries' progress over time.